"I hope the SUN continues to shine!" says Ezra Levant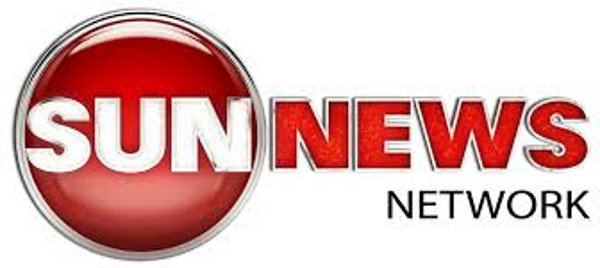 by Sean Craig, CanadaLandShow.com
• January 26, 2015
UPDATED WITH COMMENT FROM QUEBECOR.
Multiple sources tell CANADALAND that Sun News Network (SNN), the Quebecor-owned cable news channel that launched in 2011, is on the verge of closing.
This follows a December report by James Bradshaw in the Globe and Mail that Moses Znaimer, the media entrepreneur who runs ZoomerMedia Ltd., held exclusive negotiations with Quebecor to buy SNN. In recent weeks, sources tell CANADALAND, negotiations between Zoomer and Quebecor have hit an impasse.
SNN Vice President Kory Teneycke declined to comment on the acquisition. Quebecor VP of Public Affairs Martin Tremblay tells CANADALAND, "It is our policy not to comment on rumors or speculations about the company's assets."
Several SNN employees have learned that Quebecor could choose to dissolve the network within as little as two months, if a deal with Zoomer is not reached. Sources inside SNN tell CANADALAND that attempts to find other interested buyers have so far yielded no serious results.
As recently as three weeks ago, sources say that SNN management told several employees that negotiations with Zoomer looked promising and that a deal was close. But a dispute over potential severance packages for SNN executives (including Teneycke) who would not continue on with the network in the event of an acquisition has led to an impasse.
In September 2014, SNN's status was left in doubt when Postmedia bought all of SUN's news assets except for the troubled news channel. The $316 million deal is still pending regulatory approvals, but SNN has already reached a licensing agreement with Postmedia to continue using the Sun name and brand. However, the Postmedia deal means SNN will lose considerable access to the content generated by SUN tabloids for its own on-air use.
Ezra Levant tells CANADALAND that when the deal with Znaimer was looking promising, he gave his newsroom colleagues an inspirational "pep talk":
"I told my friends that I first met Moses in 2009 when I spoke at his ideaCity conference, and that I think he's a good egg and would be generally sympathetic to the channel and its vision, and that I hoped it would all come to pass."
Since its founding, SNN has struggled to build ratings against its competitors in a crowded cable market. In 2013, the network was denied a request for mandatory carriage from the Canadian Radio-television and Telecommunications Commission (CRTC), and its viewership numbers have consistently trailed those of CBC News Network, CNN and the CTV News Network.
"It doesn't make a lot of sense to compare yourself against channels that have mandatory carriage," said Levant on this week's CANADALAND podcast. "Maybe one day we'll live up to our [nickname] Fox News North."
CANADALAND reached out to Zoomer with the opportunity to comment. The company declined.
"I hope the SUN continues to shine!" says Levant.
Developing…
http://canadalandshow.com/article/sun-news-8-week-deathwatch