PR company condemns Toronto news anchor's suspension
By Maryam Shah
QMI Agency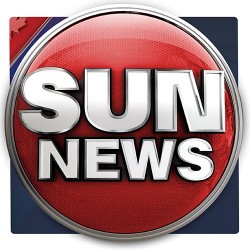 January 9th, 2015
TORONTO – The managing director of a PR firm reportedly co-owned by Global TV news anchor Leslie Roberts says the well-known broadcaster wasn't involved with the public relations side of the business.
"Leslie was brought on board to consult on a creative level on writing and media training," said Kashif Khan, a Toronto business man who also runs the Ritchies auction house. "He did not deal with the media relations side of the business as the Toronto Star article infers."
Khan said he had yet to meet someone with "more integrity."
"It is a shame that Global TV has reacted so abruptly to an article full of misinformation," he said, adding Roberts is the "best man" he knows.
Roberts co-hosted Global's morning show and anchored the evening news broadcast for Global Toronto until Thursday, when he was suspended indefinitely by the network.
"In keeping with our Global News journalistic principles and practices, we're conducting a full investigation into the matter," spokesman Rishma Govani said.
The suspension came after the Toronto Star reported Roberts co-owned a public relations firm called BuzzPR.
Some of the firm's clients appeared on Global News. BuzzPR's website does not mention Roberts.
Read More HERE