Bill Cosby's Hamilton show, as reviewed by comedian Rebecca Kohler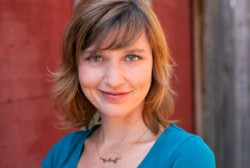 By Rebecca Kohler


 National Post
January the 10th, 2015
I went to see an interesting show last night. It was called Accused Sex Offenders Say the Darndest Things, a.k.a. Bill Cosby live in Hamilton. I was torn when asked to review Bill Cosby but I figured that as a woman and a stand-up comic, it would at the very least be a fascinating experience. I wasn't disappointed.
Every live show has a vibe of excitement before it starts, but this one was different. Excitement was mixed with tension, even fear. Each time I looked at the fiftysomething woman sitting beside me she returned my glance with a distrustful stink-eye. I guess I looked like I might make trouble what with my being youngish and alone? I heard her tell her friend how she'd once seen Cosby perform with Sammy Davis Jr. in Las Vegas: "Bill tried to do Mr. Bojangles and he was no good and it was so funny." The juxtaposition of her innocent joy and the current state of the Cosby affair made me sad. Things have changed. When I looked down from my spot on the balcony's first row, I couldn't help but notice the sea of seats below me looked like a half-eaten cob of corn — a lot of people had decided not to support this Coz.
I understand that Cosby has not been convicted of a crime, but I'm one of those softies who believes that the smoke of 20-plus women must indicate some kind of fire — like the indoor protesters chanted at last night's show, I believe the women. And watching someone who you believe to be a rapist tell jokes feels, for lack of a better word, gross.
Off the top, Cosby commended the protesters outside for enduring the cold weather because of their beautiful "human spirit" and their dedication to what they believe in. To the fans in there who don't believe the allegations, I'm sure this made Cosby sound like a good sport. But to me, this was arrogant condescension to the max. Imagine protesting violence against women and turning around to find someone like Ray Rice patting you on the back, "Good for you. Keep it up."
Read More HERE