ON THIS DAY in 1913
actress Loretta Young (below) was born Gretchen Michaela Young in Salt Lake City.  After a distinguished bigscreen career she starred in an 8 year anthology TV series, Letter to Loretta, followed by The New Loretta Young Show. She succumbed to ovarian cancer Aug 12, 2000 at the age of 87.

On this day in 1914, actor/comedian Danny Thomas was born Amos Muzyad Yahkoob in Deerfield Michigan.  His broadcast credits began in radio with Baby Snooks, the Bickersons (Drene Time) & The Big Show.  Besides his own successful TV sitcom Make Room for Daddy (later renamed the Danny Thomas Show) he had a hand in producing the Dick Van Dyke Show, the Andy Griffith Show, and the Mod Squad.  He founded St. Jude Children's Research Hospital in Memphis. He died Feb 6, 1991 after a heart attack, at age 77.
On this day in 1929, actor Vic Tayback was born in New York City.


He is fondly remembered as Alice's boss & short order cook Mel Sharples in the TV sitcom Alice. He died of heart failure May 25, 1990 at age 61.
On this day in 1937, R & B singer Doris Troy was born Doris Payne in The Bronx.  Her big composition Just One Kiss has been covered by The Hollies, Linda Ronstadt, Bryan Ferry, and Harry Nilsson, among others. At her peak she sang back-up for the Rolling Stones, Pink Floyd, George Harrison, Dusty Springfield, Nick Drake and Carly Simon.  She died of emphysema Feb 16 2004 at age 67.
On this day in 1938, Trummy Young  played trombone and sang with the Jimmy Lunceford Orchestra in New York City as "Margie" became Decca record number 1617.

On this day in 1939, Carleton E. Morse of One Man's Family fame, introduced his second-best known radio creation, I Love a Mystery afternoons on NBC's West Coast network.  It went national as a nightly strip that October and ran for five years. A 30 minute weekly series titled I Love Adventure aired for 13 summer weeks in 1948 on ABC.  In 1949 ILAM was revived with a New York cast (including Tony Randall) and ran for 15 minutes nightly for the next 3 years on Mutual.
On this day in 1940, soul singer/songwriter/producer Van McCoy was born in Washington DC.  He is most famous for the massive 1975 disco hit The Hustle, but he also was proud of his producing work with Gladys Knight and the Pips, The Stylistics, Aretha Franklin, Brenda & The Tabulations, David Ruffin and Peaches & Herb. He died from a heart attack July 6, 1979 at age 39.
On this day in 1941, 
  a young actor appeared for the first time in a new program on CBS Radio, Home of the Brave. This marked Richard Widmark's professional acting debut.  His first film appearance was 6 years later.
On this day in 1950, Ronald Coleman starred as the president of Ivy College in the debut of the NBC radio's The Halls of Ivy. His real-life wife, Benita Hume, co-starred as President Hall's wife Vicky. The show, sponsored by Schlitz Brewing, ran weekly until June 1952.
On this day in 1951, Dauphin Manitoba radio station CKDM debuted at 1230 KHz with 250 watts.
On this day in 1955, Elvis Presley was at the Cotton Club in Buddy Holly's hometown, Lubbock, Texas, where he taped "Shake, Rattle And Roll" and "Fool, Fool, Fool" as demo tracks.
On this day in 1956, Elvis Presley performed in the gym at Randolph High School, Mississippi. This turned out to be the last time he ever appeared in a small auditorium.
On this day in 1957, Elvis Presley made his third and final appearance on CBS-TV's Ed Sullivan Show, performing seven numbers over a 20-minute segment. Among them were "Peace in the Valley" and "My Blue Moon Turns to Gold Again." Sullivan called Presley a "fine boy" and said he was easy to work with.
On this day in 1958, the No. 1 Billboard Pop Hit was "At the Hop" by Danny & the Juniors.


The four members of the group all grew up in Philadelphia and started singing together in high school as the Juvenairs.
Also in 1958, Chuck Berry was at Chess Records in Chicago to record his classic signature song "Johnny B. Goode."
Still in 1958, Gibson patented the Flying V Guitar, but it didn't catch on until Dave Davies and Jimi Hendrix began using the instrument in the mid-to-late '60's.
On this day in 1963, "Mutual of Omaha's Wild Kingdom" with Marlin Perkins began a 25 year run, first on NBC-TV, and as of 1971, in syndication. The cable channel "Animal Planet" revived it as a series of specials in 2002, and "Wild Kingdom"  became a weekly series again in 2005.

Also in 1963, Brian Epstein, who managed the Beatles, signed fellow Brit Billy J. Kramer to a six year contract.
On this day in 1964, The Rolling Stones began their first tour as a headliners in the northwest London borough of Harrow. Among the half-dozen opening acts were The Ronettes.
On this day in 1965, for the second time, singer Frankie Avalon appeared in a serious acting role on ABC-TV's "Burke's Law."
On this day in 1966, CBS-TV aired Duke Ellington's concert of sacred music, which had been taped at the 5th Avenue Presbyterian Church in New York City.
On this day in 1966, the single "We Can Work It Out" b/w "Day Tripper" by the Beatles was certified as a Gold Record.

On this day in 1968, the 100th episode of "I Dream of Jeannie" was aired.
Also this day in 1968, the Beatles' 'Magical Mystery Tour' started an eight week run at No.1 on the US album chart, the group's 11th chart topper.
Still in 1968, Dick Clark premiered his new music variety series "Happening '68."  The show ran on ABC-TV through September of 1969.
On this day in 1969, Diana Ross And The Supremes released "I'm Livin' In Shame," which became their next Top Ten single. Group members Mary Wilson and Cindy Birdsong had not been present for the recording, instead were replaced by a trio of backup singers known as The Andantes.
On this day in 1970, Crosby Stills Nash & Young made their UK live debut at the Royal Albert Hall in London.

On this day in 1971, Neil Young returned to Canada for the first time since becoming a major star, playing three concerts in Vancouver. It was a big year for Young. He was named best male singer and best composer, and his album "After the Goldrush" was named best of the year in a poll by readers of "Melody Maker" magazine.
On this day in 1973, "You're So Vain" by Carly Simon (with Mick Jagger on backing vocals), topped the North American singles charts and stayed there for 3 weeks.
This day in 1974 saw the startup of the Global Television network in southern Ontario.


These days Canada's third TV network is known as CanWest-Global and is controlled by Alberta's Shaw family and Shaw Communications.
Also this day in 1974, CBS returned to dramatic radio programming at night with the first broadcast of the CBS Radio Mystery Theatre, hosted by E.G. Marshall. The program debuted on 218 CBS stations and ran for nine years.
On this day in 1975, ABC joined the early morning news and information TV race as A.M. America debuted. Bill Beutel, long time WABC-TV news anchor (with Roger Grimsby), teamed up with Stephanie Edwards from LA. The show lasted ten months. ABC then introducedDavid Hartman in Good Morning America, which has given NBC's Today show a solid run for the ratings money for the last two decades, emerging in the top spot as of the last half of 2012.

Also in 1975, Merv Grifin's game show "Wheel Of Fortune" debuted on NBC-TV, where it continued until 1989 before moving to CBS, back to NBC for much of 1991, then into syndication where it remains today. Initial host Chuck Woolery left the show after six years due to a salary dispute, and former TV weatherman Pat Sajak became the series host on December 28, 1981.  Vanna White became the Wheel's letter-turner and hostess one year later.
Still in 1975, the mayor of Boston cancelled a Led Zeppelin concert after more than 2,000 fans rioted trying to buy tickets. The fans caused an estimated $50,000 to $75,000 damage at Boston Garden. The gig during the band's North American tour was rescheduled for Feb 4th.
Again in 1975, Pink Floyd' sessions started at Abbey Road Studios in London for their next album 'Wish You Were Here'.
On this day in 1977, 
 the No. 1 Billboard Pop Hit was "You Don't Have to Be a Star (to Be in My Show)" by Marilyn McCoo & Billy Davis Jr.
Also in 1977, the LP "Rock and Roll Over by KISS was certified to be a Platinum Album.
On this day in 1979, at noon, CKLG FM signed off the air with The Beatles "The End" followed by the Doors "The End."  After being off the air for just over 3 minutes, the sound of ocean waves and an introduction of CFOX FM 99.3 was heard.  Its first song was Steely Dan's "FM".
Also this day in 1979, the song "Too Much Heaven" by Bee Gees topped the charts and stayed there for 2 weeks.
Also this day in 1979, Barbra Streisand's Greatest Hits, Volume 2 was the #1 album in the U.S.


The LP remained at the top of the charts for three weeks.
On this day in 1982, the Prince single "Let's Work" was released.
On this day in 1987, after having throat surgery Elton John cancelled all his scheduled performances for the next twelve months.
On this day in 1988, actor Brent Collins, a dwarf best known for his role as Mr. Big on NBC-TV's "As The World Turns" and as Wallingford on "Another World," (also on NBC), suffered a fatal heart attack at age 46.

On this day in 1990, "Another Day in Paradise" by Phil Collins topped the charts and stayed there for 2 weeks.
On this day in 1991, after a trial run the previous summer, "Real Life With Jane Pauley"returned as a weekly 30-minute "good news" series on NBC-TV. It was cancelled after just ten months, and Ms. Pauley found greater success the following year on NBC-TV's Dateline.
On this day in 1993, the great jazz trumpeter, Dizzy Gillespie died of pancreatic cancer at age 75. He has been credited with being a co-founder (w/Charlie Parker) of "bebop" music and also created the "afro-cuban" sound in jazz.  A few of the disciples who preached Dizzy's gospel of bebop were Thelonious Monk, Earl "Bud" Powell, Charlie Parker and Miles Davis.

Also this day in 1993, bass guitarist Bill Wyman announced his official departure from the Rolling Stones. He told a T-V interviewer in England that he wanted to pursue other music and business projects. The group had last toured together in 1990.
Still this day in 1993, it was reported that David Bowie had lost over $4.25 million in unpaid royalties to an Italian Mafia-linked bootleg fraud.
On this day in 1994, Harold Lucas, the founder of the Clovers, died in Washington, D-C. He was about 70 years of age. The Clovers were the most successful rhythm-and-blues group of the 1950s with such hits as "Don't You Know I Love You," "Fool, Fool, Fool" and "Love Potion No. 9."
On this day in 1996, renowned country fiddle player Robert Russell "Chubby" Wise died of heart failure following pneumonia at the age of 80. Wise performed and recorded with Bill Monroe & the Blue Grass Boys during the group's classic period in the '40s. He also worked briefly with Hank Williams and was a member of Hank Snow's band, the Rainbow Ranch Boys, for 16 years.

On this day in 1999, Bob Newhart, Alex Trebek, Dennis Franz and Buffalo Bob Smith all got their own stars on Hollywood's Walk of Fame.
On this day in 2003, FOX began airing the deceptive reality show "Joe Millionaire."
On this day in 2005, US CD sales rose for the first time in four years. The CD format accounted for 98% of the 666 million albums sold, according to research company Nielsen Soundscan. R&B star Usher was the biggest-selling artist with his album 'Confessions', selling eight million copies.
Also this day in 2005, Paul McCartney vowed that during his half-time show at the upcoming Super Bowl "we will not be having a wardrobe malfunction." Of course, Janet Jackson's "malfunction" the previous year was a huge scandal.

On this day in 2006, singer Lou Rawls died in Los Angeles after fighting lung and brain cancer. He was 72.
On this day in 2007, Toronto-born actress Charmion King, the wife of actor Gordon Pinsent and a star of several TV series including Wind at My Back, and the TV movie Anne of Green Gables, died of emphysema complications at age 81.
Also in 2007, country-rock steel guitar player 'Sneaky' Pete Kleinow died aged 72. He was one of the original members of the Flying Burrito Brothers with the Byrds' Chris Hillman and Gram Parsons.
Still this day in 2007, Carlos Santana performed at the Stars to the Rescue XVI concert in Walnut Creek, CA. The annual show benefits the Animal Rescue Foundation, a charity founded by baseball manager Tony La Russa that aids abandoned and abused pets.

On this day in 2008, one of the last surviving announcers of bigtime radio, Bob LeMond died of complications from dementia at age 94.  Beginning in the 1930's he was a staff announcer at CBS .. and continued there well into the TV era, on such shows as Leave It to Beaver, The Red Skelton Show, Our Miss Brooks, My Friend Irma, Edgar Bergen's Do You Trust Your Wife? and Life with Luigi.
On this day in 2009, actress Cheryl Holdridge, one of the original Mouseketeers on ABC-TV's Mickey Mouse Club, succumbed to lung cancer at age 64.
On this day in 2012, critically-acclaimed drummer Tom Ardolino, who for more than 30 years toured with the innovative band NRBQ , died of alcoholism-related problems at age 56.
On this day in 2014, Canadian actor Larry D. Mann,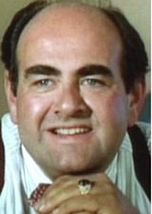 an early star of CBC Television on the Uncle Chichimus puppet show, who also appeared on Canada's Howdy Doody show, and went on to have an extensive acting career in Hollywood and in commercials, died at age 91.
Today's Birthdays:
Actress Sylvia Syms (EastEnders, Dr. Who) is 81.
Singer Nino Tempo (Deep Purple w/April Stevens) is 80.
Musician Joey, the CowPolka King (Riders in the Sky) is 66.
Rock singer-musician Kim Wilson (The Fabulous Thunderbirds) is 64.
Actor Michael Wilding, Jr. (Dallas) is 62.
Singer Jett Williams is 62.
Rock musician Malcolm Young (AC-DC) is 62.
Actor-comedian Rowan Atkinson (Mr. Bean, Blackadder) is 60.
Actor Scott Bryce (As the World Turns, 2000 Malibu Road, Popular) is 57.
Rhythm-and-blues singer Kathy Sledge is 56.
TV football commentator/actor/Pro Football Hall of Famer Howie Long is 55.
Actress Andrea Thompson (NYPD Blue, Babylon 5, Falcon Crest) is 55.
British TV chef Nigella Lawson is 55.
Rhythm-and-blues singer Eric Williams (BLACKstreet) is 55.
Actor Norman Reedus (The Walking Dead) is 46.
Actor Aron Eisenberg (Star Trek: Deep Space 9) is 46.
TV personality Julie Chen (The Talk, Big Brother, CBS' The Early Show) is 45.
Actor Greg Lauren (The Young and the Restless) is 45.
Actor Danny Pintauro (Who's the Boss?) is 39.
Montreal-born actress Tara Spencer-Nairn (Corner Gas, The Listener) is 37. 
UK actor Eddie Redmayne (The Pillars of the Earth) is 33.
Montreal-born actress Cristina Rosato (Trauma) is 32.
Actress Kate McKinnon (Sat. Night Live) is 31.
Singer Alex Turner (Arctic Monkeys) is 29.
Actor Max Pirkis (Rome) is 26.
Chart Toppers – January 6
1945
Don't Fence Me In – Bing Crosby & The Andrews Sisters
There Goes that Song Again – Russ Morgan
I'm Making Believe – Ella Fitzgerald & The Ink Spots
I'm Wastin' My Tears on You – Tex Ritter
1954
Oh! My Pa-Pa – Eddie Fisher
Changing Partners – Patti Page
The Gang that Sang 'Heart of My Heart' – The Four Aces
Bimbo – Jim Reeves
1963
Telstar – The Tornados
Go Away Little Girl – Steve Lawrence
Hotel Happiness – Brook Benton
Ruby Ann – Marty Robbins
1972
Brand New Key – Melanie
American Pie – Don McLean
Scorpio – Dennis Coffey & The Detroit Guitar Band
Would You Take Another Chance on Me – Jerry Lee Lewis
1981
(Just Like) Starting Over – John Lennon
More Than I Could Say – Leo Sayer
Love on the Rocks – Neil Diamond
One in a Million – Johnny Lee
1990
Another Day in Paradise – Phil Collins
Rhythm Nation – Janet Jackson
Pump Up the Jam – Technotronic featuring Felly
Who's Lonely Now – Highway 101
1999
Lullaby – Shawn Mullins
Hands – Jewel
From This Moment On – Shania Twain
You're Easy on the Eyes – Terri Clark
2008
No One – Alicia Keys
Clumsy – Fergie
Kiss Kiss – Chris Brown featuring T-Pain
Our Song – Taylor Swift