The world's most celebrated holiday, [New Year's Day], has been observed on this day in most English-speaking countries since 1751 when the British calendar act was passed. Before that, folks wished everyone a Happy New Year on March 25, to coincide, approximately, with the beginning of spring.
On This Day in 1891
character actor Charles Bickford was born in Cambridge Mass. 
 With his gruff voice & appearance he had 25 years in Hollywood films before the TV era, in which he was active in prestige series like Playhouse 90, Ford TV Theater, The Virginian, Wagon Train & The Dick Powell Show.  He was still accepting roles when he died Nov. 9 1967 of a blood infection at age 75.
On this day in 1900, violinist & latin bandleader Xavier Cugat was born in Girona, Spain.  In 1940, he recorded the song Perfidia which became a big hit. Cugat followed trends closely, making records for the conga, the mambo, the cha-cha-cha, and the twist when each were in fashion.  He & his band appeared 16 times on TV's Ed Sullivan Show, often with first wife Abbe Lane as vocalist, later with second wife Charo.  His heart gave out & he died Oct 27, 1990 at age 89.
On this day in 1902, Nathan Stubblefield made the first public demonstration of radio in Pennsylvania.
On this day in 1906, Louis W. Parker was born. He was the inventor of the intercarrier sound system for television sets, the modern basis for coordinating sound and picture. He died Jun 21 1993 at age 86.
On this day in 1909, 
 actor Dana Andrews was born in rural Mississippi.  Best known for his big-screen work in Laura & The Best Years of Our Lives, he starred in radio's syndicated I was a Communist for the FBI.  He had recurring roles on TV's Falcon Crest, Playhouse 90, Alcoa Premiere, Bright Promise, and the mini-series Ike.  Later he would claim to have made more money in real estate than he ever did in show biz. He died from congestive heart failure Dec 17, 1992 at age 82.
On this day in 1916, singer/actor Earl Wrightson was born in Baltimore.  The operatically-trained baritone guested in bigtime radio, then had his own weekly TV quarter-hour (The At Home Show) for 4 years on ABC TV, followed by regular appearances on CBS's Robert Q. Lewis Show & NBC's Bell Telephone Hour. He teamed with Lois Hunt to tour & perform in musical comedy all over North America. Wrightson died of heart failure Mar 7, 1993 at age 76.
On this day in 1923, the very first radio broadcast of the Rose Bowl was beamed in Los Angeles over KHJ radio — some 42 years before 93/KHJ became Boss Radio.
On this day in 1925, Lucrezia Bori and John McCormack of the famous Metropolitan Opera made their singing debuts on radio. The broadcast over New York's WEAF Radio (soon to be the NBC flagship) encouraged others to sing on radio. People like: Hootie and the Blowfish, Fat Head Todd and Toad the Wet Sprocket, to name a few. Oh, and Barry Manilow.

On this day in 1927, the very first coast-to-coast network radio broadcast of the Rose Bowl was made. Graham McNamee (above) provided the play-by-play on NBC Radio.
On this day in 1930, one of radio's first comedy programs, "The Cuckoo Hour", was heard for the first time on NBC-Blue, which later became ABC Radio. The creator, Raymond Knight, was a big influence on & close friend of Bob Elliott of the later radio comedy duo Bob & Ray.
On this day in 1934, the classic radio horror show Light's Out was heard for the first time on WENR Chicago. The show became an 'almost midnight' NBC thriller 16 months later.
On this day in 1940, New York radio station W2XDG, broadcasting from the Empire State Building, became the first to broadcast with the new Frequency Modulation technology, making it the first FM station in the world.
On this first day of 1941, Lorne Greene became the first voice of the CBC's new national news service. His authoritative baritone on nightly wartime newscasts caused him to be nicknamed 'The Voice of Doom', nearly two decades before his reincarnation as Pa Cartwright on NBC-TV's popular western series, Bonanza.

On this day in 1949, CKNW 1230 moved to AM 1320 with 250 watts of power day and night.
Also in 1949, Montreal radio station CFCF-FM, Canada's first commercial FMer, began broadcasting separately from CFCF-AM, after simulcasting since 1947.
On this day in 1950, 26-year-old disc jockey Sam Phillips opened his Memphis Recording Service (later renamed Sun Studios) at the corner of Union and Marshall in the Tennessee city. Some 3 and 1/2 years later, Elvis Presley walked in and spent $3.98 to make his first recording.
This day in 1953 was a sad day in country music, as the legendary Hank Williams died at the young age of 29 from a drug/alcohol-related heart attack.  You may recall or even be able to sing along with some of the songs Hank wrote or co-wrote: "Cold, Cold Heart", "Half as Much", "Jambalaya", "Your Cheatin' Heart", "Hey, Good Lookin", & "I'm So Lonesome I Could Die." Indisputedly the biggest star in the history of country music, Williams' legacy is being carried on by his son, Hank Williams, Jr.
On this day in 1954, CKWX 980 initiated 24-hour a day broadcasting with a program called "Concert Under the Stars" hosted by Bob Gillies.
On this day in 1955, in a bid to boost sales RCA Victor announced a marketing plan called "Operation TNT," dropping the list price on LPs from $5.95 to $3.98, EPs from $4.95 to $2.98, and 45's from $1.16 to $.89.
Also this day in 1955, 
 the plaintive ballad "Let Me Go Lover" by Joan Weber topped the charts and stayed there for 4 weeks.
On this day in 1956, Bill Haley's 'Rock Around The Clock' went to No.1 on the UK singles chart for the second time.
Also this day in 1956, Sun Records released Carl Perkins' single "Blue Suede Shoes." He'd written and recorded it less than two weeks earlier.
On this day in 1957, the BBC debuted its new TV musical variety show Cool For Cats.
On this day in 1959, German newspapers erroneously reported that Elvis Presley had been killed in an auto accident.  This after Vernon Presley sped off the Autobahn and smashed his son's black Mercedes into a tree.  Miraculously he escaped without a scratch.

Also in 1959, for the first time, ABC-TV's teen dance program American Bandstand (hosted by Dick Clark) topped the US daytime TV ratings.
On this day in 1960, Johnny Cash played his first concert for inmates, performing at San Quentin Prison in California. Future country star Merle Haggard was in the audience, serving three years for burglary.
On this day in 1962, the yet-to-be-discovered Beatles failed an audition in London for a recording contract with the Decca label.  Decca A&R man Dick Rowe, in an infamous move, instead signed Brian Poole and the Tremeloes who had also tried out that day. Rowe observed to Beatles manager Brian Epstein: "Guitar groups are on the way out." LOL!

On this day in 1964, the Beach Boys were at Western Recorders in L.A. to wax their next Top Ten hit "Fun Fun Fun."
Also in 1964, the first edition of the BBC TV show Top Of The Pops was transmitted from an old church hall in Manchester, England. Introduced by DJ Jimmy Saville, (who in 2012 was finally identified as a lascivious pervert), acts miming to their latest releases included The Rolling Stones, (I Wanna Be Your Man), The Dave Clark Five, (Glad All Over), The Hollies, (Stay), and The Swinging Blue Jeans, (Hippy Hippy Shake).
On this day in 1965, British acts The Zombies, The Nashville Teens, and the Hullabaloos — all currently in the US as part of a package tour — had their work visas denied by the US State Department.
On this day in 1966, "The Sounds of Silence" by Simon & Garfunkel topped the charts and stayed there for 2 weeks.
Also this day in 1966, the final episode of CBS-TV's "The Adventures of Ozzie & Harriet" (including Rick Nelson) was filmed.  It had begun 22 years earlier as an NBC radio series and moved to television in 1952.

In his annual New Year's column of predictions on this day in 1967, the Great Criswell wrote (and announced on TV) that there would be a one-week war with Egypt and Russia against Israel. War broke out in the Mideast that June: The Arab-Israeli 6-Day War. He also predicted that actress Jayne Mansfield would die during that year. She did.
Also this day in 1967, Sonny and Cher were barred from the Tournament of Roses in Pasadena because of their support of the Sunset Strip rioters.
Still in 1967, CBS-TV's Ed Sullivan Show featured the UK's New Vaudeville Band with their one-hit-wonder "Winchester Cathedral."  Also appearing were comedienne Joan Rivers and singer Lana Cantrell.
Again in 1967, The Doors made their first live television appearance lip-syncing their first single 'Break on Through (To the Other Side)' on KTLA-TV (Channel 5) in Los Angeles.
On this day in 1968, the ABC Radio Network split into 4 networks: the Information, Entertainment, Contemporary and FM networks.
Also this day in 1968, Criswell was at it again, in print & on TV, predicting that a black civil rights leader would be assassinated before October. Martin Luther King, Jr was shot in April.

Again this day in 1968, a group known as The Golliwogs decided to change their name and it's a good thing they did. The new moniker soon became a national pop music favorite asCreedence Clearwater Revival climbed to stardom.
Still in 1968, Billboard magazine reported that for the first time LPs had outsold singles in the US, with sales of albums topping 192 million units.
On this day in 1970, Rolf Harris was at No.1 on the UK singles chart with 'Two Little Boys,' a song written in 1902.
This day in 1971 was the last day we sang along with, "Winston tastes good like a cigarette should" or heard the "Marlboro Theme" on US radio or TV. As of this date tobacco ads representing $20 million dollars in advertising were banned from broadcast.
On this day in 1972, 
 Jane Morgan (pictured, right), the actress who played Our Miss Brooks' landlady Margaret Davis on both radio & TV, died at age 91.
Also in 1972, Carole King started a three week run at No.1 on the Billboard pop album chart with 'Music', her second chart topper.
Still in 1972, Three Dog Night became the first rock group to appear on a float in the nationally televised Tournament of Roses Parade.
On this day in In 1973, CHUM took ownership of Vancouver radio station CKVN AM 1410,  the CFUN call letters were returned from their east coast deployment on September 30th.
On this day in 1974, the NBC Radio Network began on-the-hour news, 24 hours-a-day.

On this day in 1976, NBC Television replaced the 20-year old 'peacock' logo with a new abstract capital "N".  The cost of the new symbol was estimated to be between $750,000 and $1 million. After much ridicule, it took two more years before they got the really bad news. Nebraska Public Television went after NBC for copying ITS logo, which it had broadcast for several years. The cost… 35 dollars. NBC paid the court costs and the "N" stayed around for a short time longer, before being replaced by… the peacock.

Also in 1976, Led Zeppelin lead singer Robert Plant walked unassisted for the first time since being badly hurt in an MVA in Greece five months earlier.
On this day in 1977, Wings were at No.1 on the UK singles chart with 'Mull Of Kintyre.' Spending nine weeks at No.1 it became the first single to sell over 2 million copies in Britain.
On this day in 1980, UK singer Cliff Richard was presented with an MBE (Member of the British Empire) by Queen Elizabeth II, only the third rocker to be so honored, behind the Beatles and Elton John.
On this day in 1982, one of the fathers of television, engineer Vladimir K Zworykin who developed the cathode-ray tube, died at age 93.
Also this day in 1982, Abba made their final live appearance as a group in a concert in Stockholm.

On this day in 1985, MTV's new sister cable channel VH-1 debuted in the US, programmed with adult contemporary music videos aimed at a slightly older audience.  VH-1 opened with Marvin Gaye's "Star Spangled Banner."
On this day in 1987, in Sydney, Australia, Elton John announced the cancellation of the rest of his tour to undergo emergency throat surgery to remove a non-malignant tumor. It was four months before he appeared on stage again.
On this day in 1988, breakdancers Rob Pilatus and Fabrice Morvan signed a contract with Boney M producer Frank Farian. Milli Vanilli was born.
On this day in 1989, CBS-TV had an audience winner with their TV movie, "The Karen Carpenter Story."  It was the highest rated two-hour TV movie of the year.
Also this day in 1989, the Recording Industry Association of America (RIAA) changed the requirements for a musical work to achieve gold and platinum status.

Still in 1989, Nirvana signed a one-year recording contract with Sub Pop Records.
On this day in 1990, CHQM 1320 switched from an easy listening station to "Lite 1320" with the music of Fleetwood Mac, Elton John, the Beatles, Lionel Richie and Phil Collins.
Also in 1990, new radio station WKRL in Clearwater Florida played the Led Zeppelin track 'Stairway To Heaven' for 24 hours, as a prelude to an all Zeppelin format.  But since the band had only a total of 10 hours of recorded content the stunt didn't last long.
On this day in 1991, songwriter/record producer Buck Ram, the manager and creative genius behind the success of The Platters, died at age 83.
On this day in 1992, the ESPN Radio Network debuted, and the 24/7 all-sports radio format would never be the same.

On this day in 1993, "Dr. Quinn, Medicine Woman" made its first appearance on CBS-TV, starring Jane Seymour.
Also in 1993, Elton John's new single "The Last Song" first hit the charts, giving him a unbroken record-setting string of 23 consecutive years with a Top 40 hit, eclipsing Elvis' old record of 22 years.
On this day in 1994, actor Cesar Romero died at age 86 due to bronchitis & pneumonia. 
 After a big-screen career as a Latin lover, Romero became famous with a younger generation as The Joker on ABC-TV's Batman.   He also was a regular on the CBS-TV prime time soap Falcon Crest.
On this day in 1995, singer-songwriter Ted Hawkins died in an L.A. hospital after suffering a stroke. The 58-year-old former street musician released his first major-label recording, "The Next Hundred Years," in 1994.
Also this day in 1995, Bravo!–Canada's NewStyleArts Channel launched with "TV is King" at 3:15 pm PT.  Also launching in Canada were WTN, The New Country Network (now CMT Canada) and RDI, the world's first 24-hour French news channel.

Again this day in 1995, Rod Stewart set a new record for the largest attendance for an open-air concert. Three-and-a-half million people turned out for his New Year's concert in Rio de Janeiro.
Still in 1995, Garth Brooks started a six week run at No.1 on the US album charts with 'The Hits.'
On this day in 1997, many fans at the Three Tenors New Year's Eve concert at B.C. Place Stadium in Vancouver were angered and disappointed when Jose Carreras, Placido Domingo and Luciano Pavorotti left the stage before the stroke of midnight, missing the "Auld Lang Syne" sing-along with the crowd.
Also in 1997, Ontario-raised pianist/vibraphonist/composer Hagood Hardy, whose instrumental "The Homecoming" (adapted from a Salada tea jingle) was an internatiional hit in 1975, succumbed to cancer at age 59.
Still in 1997, Bryant Gumbel anchored his last "Today" show broadcast.(NBC) He was replaced by Matt Lauer.
On this day in 2000, former Beatle George Harrison was discharged from the hospital to enjoy what was left of the New Year celebrations at home with his family after having been stabbed two days earlier in a life-and-death struggle with an intruder. Harrison, 56, narrowly avoided death when he was stabbed by an intruder armed with a six-inch knife.
On this day in 2001,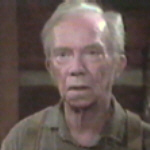 actor Ray Walston died in his sleep of lupus at age 86.  He won a Tony in Damn Yankees on Broadway, but is best known for his Emmy-winning role in TV's My Favorite Martian, as well as playing the judge on Picket Fences.
On this day in 2005, Motley Crue singer Vince Neil dropped an expletive while wishing drummer Tommy Lee a happy New Year shortly after midnight during a live broadcast of NBC's "Tonight Show." Motley Crue later sued NBC, claiming the network banned them to placate the F-C-C.
Also in 2005, in most of Europe, copyright expired on a number of classic pop and rock-and-roll songs recorded in 1954 and earlier, including Bill Haley's 'Rock Around the Clock' and 'Only You' by The Platters.
On this day in 2007, country music singer Del Reeves (Philadelphia Fillies, Girl On The Billboard) who hosted Del Reeves' Country Carnival on syndicated TV, died of emphysema at age 73.

Also in 2007, Queen beat The Beatles to be crowned the greatest British band of all time by BBC Radio 2 listeners in the UK.
On this day in 2009, the Doobie Brothers headlined the halftime festivities at the Orange Bowl in Florida.
On this day in 2011, the Oprah Winfrey Network debuted on US cable. Since added to most Canadian cable systems, it struggled for several years in its attempts to gain a loyal audience.
Also in 2011, the Ted Lapidus-designed white suit that John Lennon wore
 on the cover of "Abbey Road" sold for $46,000 at an auction in Norwalk, CT.
On this day in 2012, doo-wop singer Fred Milano, a founding member of Dion and the Belmonts (A Teenager In Love, I Wonder Why, Where Or When, Tell Me Why) and an inductee into the Vocal Group Hall of Fame, lost his battle with lung cancer at age 72.
Also in 2012, Steven Tyler's interview with Oprah Winfrey aired on the premiere episode of 'Oprah's Next Chapter' on OWN TV. The Aerosmith frontman talked about his experiences as a judge on Fox TV's 'American Idol.'.

On this day in 2013, 'that singing rage', Miss Patti Page, one of the most popular singers of the 1950s, died at the age of 85. She recorded four US No.1 hits, including 'Tennessee Waltz,' the novelty record '(How Much Is That) Doggie In The Window,' plus 'All My Love (Bolero)' and 'I Went to Your Wedding.'
Today's Birthdays:
Actor Ty Hardin (Bronco, Riptide) is 85.
Actor Frank Langella (Kitchen Confidential, Unscripted) is 77.
Singer-guitarist Country Joe McDonald of Country Joe and the Fish is 73.
Comedian Don Novello (Father Guido Sarducci) is 72.
Actor Rick Hurst (The Dukes of Hazzard) is 68.
Country singer Steve Ripley of The Tractors is 65.
Actress Stephanie Faracy (His & Hers, Temple Grandin, True Colors) is 63.
Toronto-born actress Sheila McCarthy (Little Mosque on the Prairie, Emily of New Moon) is 58.
Rapper Grandmaster Flash is 57.
Actress Ren Woods (Beauty & the Beast, We've Got Each Other, Roots) is 57.
Actor Dean Norris (Under the Dome, Breaking Bad) is 54.
Actor Richard Roxburgh (East of Everything) is 53.
Actor Carlos Gomez (The Glades, Shark, Sleeper Cell) is 53.
Actress Sonja Sohn (The Wire) is 51.
Actress Dedee Pfeiffer (Cybill) is 51.
TV chef Cat Cora (Iron Chef America: The Series) is 47.
Toronto-born actress/TV host Melissa DiMarco (DeGrassi: The Next Generation, Out There) is 46.
Actor Morris Chestnut (Nurse Jackie, V, Out All Night) is 46.
Cable TV newscaster Christi Paul (HLN, CNN) is 46.
Actor Verne Troyer (Jack of All Trades, Boston Public) is 46.
Newfoundland-born comic actor Shaun Majumder (This Hour has 22 Minutes) is 43.
Toronto-born actor Christopher Redman (CSI: Miami, Saved) is 34.
Actress Eden Riegel (All My Children, Young and the Restless) is 34.
Actress Katrina Law (Spartacus: Blood & Sand, Snow Bride) is 30.
Actor Colin Morgan (Merlin, The Fall) is 29.
Winnipeg-born Tracy Spiridakos (Revolution) is 20.
Chart Toppers – Jan. 1
1949
Buttons and Bows – Dinah Shore
My Darling, My Darling – Jo Stafford & Gordon MacRae
On a Slow Boat to China – The Kay Kyser Orchestra (vocal: Harry Babbitt & Gloria Wood
A Heart Full of Love (For a Handfull of Kisses) – Eddy Arnold
1958
At the Hop – Danny & The Juniors
Stood Up/Waitin' in School – Ricky Nelson
Great Balls of Fire – Jerry Lee Lewis
My Special Angel – Bobby Helms
1967
I'm a Believer – The Monkees
Snoopy vs. the Red Baron – The Royal Guardsmen
That's Life – Frank Sinatra
There Goes My Everything – Jack Greene
1976
Let's Do It Again – The Staple Singers
Saturday Night – Bay City Rollers
Love Rollercoaster – Ohio Players
Convoy – C.W. McCall
1985
Like a Virgin – Madonna
The Wild Boys – Duran Duran
Sea of Love – The Honeydrippers
Why Not Me – The Judds
1994
Hero – Mariah Carey
All for Love – Bryan Adams/Rod Stewart/Sting
Breathe Again – Toni Braxton
Wild One – Faith Hill
2003
Beautiful – Christina Aguilera
Jenny from the Block – Jennifer Lopez
Lose Yourself – Eminem
She'll Leave You with a Smile – George Strait
2012
We Found Love – Rihanna featuring Calvin Harris
Sexy and I Know It – LMFAO
It Will Rain – Bruno Mars
Keep Me in Mind – Zac Brown Band