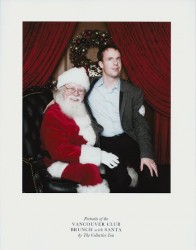 …
By Donovan Tildesley


December the 22nd
The Youngsters – Christmas in Jail
I have no idea where this came from, until our esteemed PSR moderator,
Michael Easton dug this up in cyberspace. Why this makes me think of
the Prisonnaires' "Walking in the Rain" I'm not sure..perhaps its only
the subject matter?
Two more days left for this feature. Do you have any suggestions of
what you'd like to hear?
Email Donovan: [email protected]