…..THE SHORTEST DAY OF THE YEAR!
.Winter officially arrived at 3:03 p.m. PST.
.
ON THIS DAY in 1902
the first wireless telegraph message was exchanged between Canada and England, via Newfoundland.
On this day in 1908, 
  television visionary Sylvester 'Pat' Weaver was born in Los Angeles.  As President of NBC-TV from 1950, he gave birth to both the Today and Tonight shows, as well as the concept of the "spectacular" TV event, which exists today as the "special."  He is the father of actress Sigourney Weaver.  He died March 15 2002 at the ripe old age of 93.
On this day in 1922, ventriloquist & voice actor Paul Winchell was born in New York City.  He was featured on TV of the 50's & 60's with his little wooden partners Jerry Mahoney & Knucklehead Smiff.  Among his voice roles was that of Tigger in the Winnie the Pooh films.  He died June 24 2005 at age 82.
On this day in 1940, rock singer and composer Frank Zappa was born in Baltimore.


The oldest of four children, Zappa and his family moved to California while he was still in his teens. After graduation in 1958, he played with various lounge bands and began composing songs, one of which, "Memories of El Monte," was recorded by the Penguins of "Earth Angel" fame. In 1964, Zappa took over a rhythm-and-blues band called the Soul Giants and turned them into the Mothers of Invention. Their irreverent blend of satire and rock 'n' roll was featured on half a dozen albums in the '60s. Zappa began a solo career in the '70s, and made a surrealistic film of rock 'n' roll life called "200 Motels." All told, he released more than 50 albums, including "Jazz From Hell," which won a Grammy Award for best rock instrumental in 1988. Zappa died of prostate cancer December 4th, 1993 at age 52.
On this day in 1940, the big-band classic "Frenesi" by Artie Shaw began a 13 week run at #1 on Billboard's Music chart.
On this day in 1944, Vancouver's longest running radio personality Wilf Ray started on CKMO 1410 as a morning disc jockey. He would be part of local radio for more than 63 years.

On this day in 1946, guitarist Carl Wilson of the Beach Boys was born in Hawthorne, California. The three Wilson brothers — the others were Dennis and Brian — formed a group called Carl and the Passions with Mike Love and Al Jardine in 1961. The band's name was changed to the Beach Boys to take advantage of the surfing craze in southern California. Among their surfing hits for the Capitol label — "Surfin U-S-A," "Surfer Girl" and "I Get Around." The Beach Boys turned in a more experimental direction in 1966, recording "Good Vibrations," a number-one song that took six months to produce and was at the time the most expensive single ever made. Carl Wilson died in Los Angeles of lung cancer February 6th, 1998 at age 51.
On this day in 1950, Billy Eckstine recorded one of his biggest power love ballads, "I Apologize."
That same day in 1950, Hank Williams was in Nashville for a recording session that included his immortal "Cold Cold Heart."
On this day in 1951, 
  "Cry" by Johnny Ray & the Four Ladsjumped to the #1 spot for 11 weeks on the Billboard Pop Music chart.
On this day in 1955, r & b great LaVern Baker recorded "Jim Dandy," her only #1 hit, and a future million-seller.
On this day in 1959, Windsor Ont.-born singer Jack Scott was in New York to record his signature song, a future #3 pop single "Burning Bridges."
On this day in 1961, the Beatles recorded "Sweet Georgia Brown" & "Ready Teddy."
On this day in 1964, Motown's Gordy label released The Temptations' first #1 doo-wop smash, "My Girl."
On this day in 1966, the Beach Boys received a Gold Record for the single, "Good Vibrations". A-one, and a-two and… "…I'm pickin' up good vibrations. She's givin' me excitations…" Also certified gold were their albums "Little Deuce Coupe" and "Shut Down, Vol. 2".
On this day in 1967, the Rolling Stones LP, "Their Satanic Majesties Request", was released.


It cost $50,000 to produce and came complete with a 3-D photograph of the Stones on the cover.
On this day in 1968, Crosby, Stills and Nash performed together on stage for the first time.
Also this day in 1968, Janis Joplin made her first appearance after leaving Big Brother and the Holding Company. She performed in Memphis at the second annual "Yuletide Thing" event sponsored by Stax/Volt Records.
Still this day in 1968, Glen Campbell topped the Billboard album chart with 'Wichita Lineman'. Although the LP would stay on the chart for 46 weeks, it would be Glen's only no.1 album.
On this day in 1969, Diana Ross performed for the last time as a member of the Supremes on the "Ed Sullivan Show" on CBS-TV. They sang "Someday We'll Be Together," plus a medley of ten earlier hits.

On this day in 1970, Elvis dropped in on President Richard Nixon at the White House. Convinced that drugs were ruining America's youth, Elvis offered his help to deal with the problem. All that really resulted from the meeting was a picture of a very stoned Elvis shaking hands with a very uncomfortable Nixon.
Also in 1970, three albums, "John Barleycorn Must Die" by Traffic, "In My Life" by Judy Collins, and the original British cast recording of "Jesus Christ: Superstar" all received Gold Record certification.
On this day in 1971, a founding member of The Ink Spots Charlie Fuqua died at age 61.  In 1952 he had formed the first of several spinoff groups performing & recording under the Ink Spots name.

On this day in 1972, the group Martha & the Vandellas disbanded, following a final show at Detroit's Cobo Hall.
On this day in 1974, actor Richard Long, a co-star in TV's "Nanny And The Professor" and "The Big Valley," died after a heart attack at age 47.
Also in 1974, the 100th episode of "All In The Family" aired on CBS-TV.
Still this day in 1974, "Cat's in the Cradle" by Harry Chapin topped the charts, but only for a week.
On this day in 1975, 
 actor William Lundigan died at age 61 from lung & heart congestion. He was featured in a string of B pictures, and was more successful as announcer & host of two TV programs for Chrysler Corporation, "Climax" & "Shower of Stars."
On this day in 1977, Johnny Mathis and Deniece Williams recorded "Too Much, Too Little Too Late." It soon became Mathis' first #1 hit in 20 years.
Also this day in 1977, during a North American tour Queen appeared at the Long Beach Arena in southern California.

On this day in 1979,  Linda Ronstadt hosted and performed at a San Diego concert raising money for her boyfriend, presidential candidate & governor of California Jerry Brown (with her, above). Also entertaining were Chicago and The Eagles. Together with a Las Vegas show the next day they raised $150,000.
On this day in 1980, the No. 1 Billboard Pop Hit was "(Just Like) Starting Over" by John Lennon. The song reached the top spot just 18 days after Lennon was shot to death in New York City.
On this day in 1983, entertainer Bob Hope, actress Ann Jillian and actress-model Brooke Shields traveled to the Middle East aboard an Air Force cargo plane to perform for U-S peacekeeping troops.
Also this day in 1983, Calgary-born actor Rod Cameron died after suffering a stroke at age 73.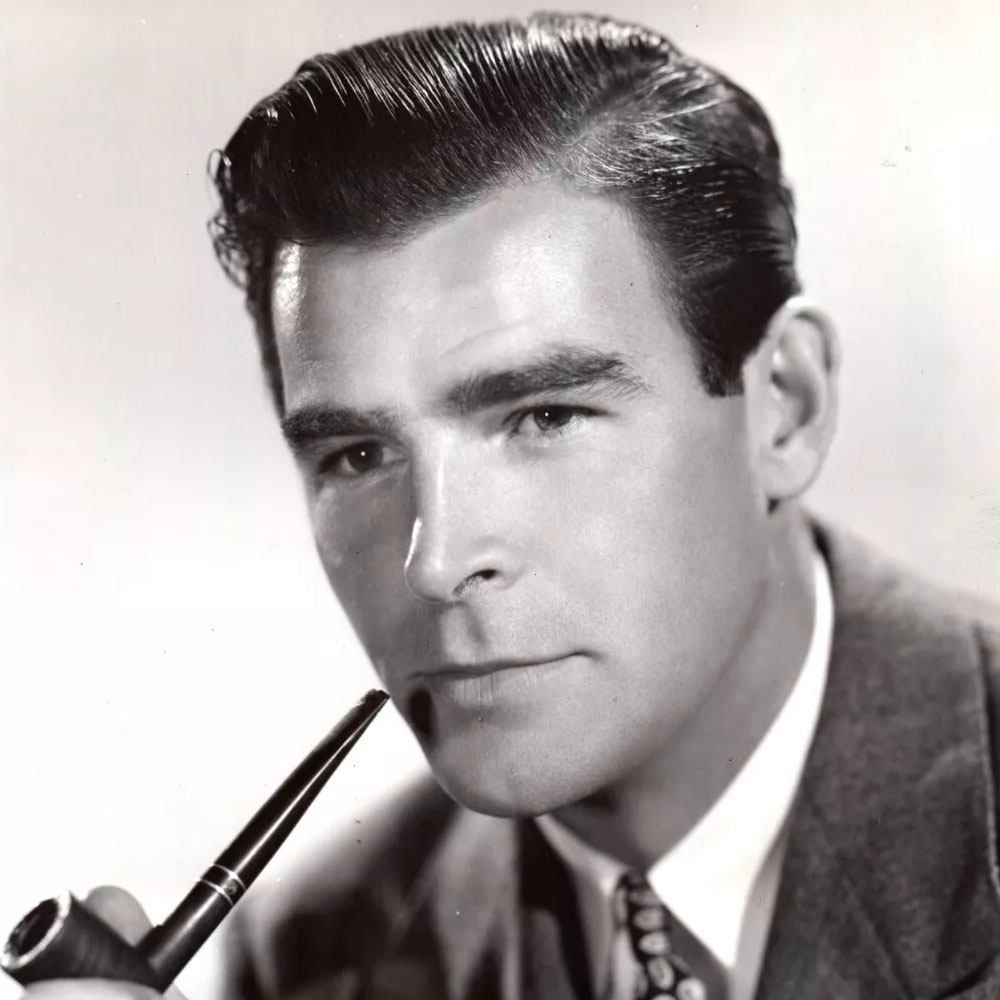 He played in over 75 B films from the 1940s, and had starred on TV in City Detective, Coronado 9, and as State Trooper's Trooper Rod Blake (1957).
On this day in 1984, Kelowna radio station CILK-FM was licensed to Nick Frost. The station, with a soft Adult Contemporary format, would sign on 18 months later.
On this day in 1985, the album, "Born in the USA" by Bruce Springsteen passed Michael Jackson's "Thriller" to become the second longest-lasting LP in the US top 10. It stayed there for 79 weeks. Only the soundtrack to the movie "The Sound of Music" with Julie Andrewsstayed among the top sellers for a longer period, 109 weeks.
Still on this day in 1985, Seattle-based Heart's album, "Heart", was #1 across the U.S.
Also this day in 1985, Lionel Richie's "Say You, Say Me," moved into the No. 1 spot on the singles chart, where it remained for four weeks.

On this day in 1989, to help promote Aerosmith's "Love In An Elevator," a couple got married in an actual elevator at the Scope Arena in Norfolk (VA) during the group's show.
On this day in 1990, a concert in memory of John Lennon was held at Japan's Tokyo Dome, featuring Sean Lennon, Daryl Hall & John Oates, Natalie Cole, and Linda Ronstadt.
On this day in 1992, the foremost acting teacher of her time, Stella Adler died at age 91.  She counted among her top students Marlon Brando, Robert De Niro, Martin Sheen, & Roy Scheider.
Also in 1992, David Crosby guested on ABC-TV's blue collar sitcom "Roseanne."
On this day in 1993, Shaquille O'Neal's "I Know I Got Skillz" single was certified Gold by the RIAA.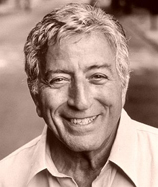 On this day in 1996, in Washington DC, Tony Bennett underwent emergency surgery on an erupted hernia. Bennett was just arriving at the White House for a Christmas-season dinner with President and Mrs. Clinton when he fell ill.
On this day in 1997, Johnny Coles, a trumpeter whose warm tone and spare style highlighted recordings by Duke Ellington, Herbie Hancock and many other of the biggest names in jazz, died from cancer at the age of 71.
On this day in 1998, Canadian superstar Celine Dion, whose Oscar-winning single "My Heart Will Go On" powered record-breaking sales of the "Titanic" soundtrack, was named the top-selling artist of 1998 by the Recording Industry Association of America.
On this day in 2000 the CRTC okayed the sale of Vancouver radio station CKST-1040 to Grand Slam Radio. The station switched to all-sports on April 25th, joining CHUM's Team Radio Network as Team 1040 the following May 7th. CKST was sold to CHUM two years later, and is today owned by Bell Media.
On this day in 2002, NBC announced that an agreement had been reached to keep all six main characters of "Friends" for one more season.  The show ended a ten-year run in 2004.

On this day in 2003, American Idol winner Ruben Studdard was at No.1 on the Billboard album chart with 'Soulful.'
On this day in 2005, Madonna was forced to cancel a romantic holiday at Skibo Castle in Scotland after her private jet broke down with technical difficulties at London Airport.
Also this day in 2005, Sir Elton John and his Canadian-born partner David Furnish became the first gay celebrities to register their relationship under the UK's brand new Civil Partnership Act.  The 20 minute ceremony took place at The Guild Hall, Windsor, England. Guests included Ringo Starr, Victoria Beckham, Joss Stone, Sting, Elvis Costello, Jamie Cullum, George Michael and The Osbournes – Ozzy, Sharon, Jack and Kelly.
On this day in 2006, the group Hinder were guest performers on CBS' Late Late Show with Craig Ferguson.
On this day in 2008, a trashed guitar once owned by the late Kurt Cobain was sold to an unidentified private collector for $100,000. "It's a really cool-looking guitar because it's smashed and held together with duct tape and Kurt Cobain wrote on it," said Jacob McMurray, senior curator at the Experience Music Project in Seattle.

On this day in 2010, the UK street crossing featured on the cover of The Beatles' "Abbey Road" album was declared an official site of "cultural and historical importance."
On this day in 2011, U2's 360° Tour, the highest grossing tour of all time, was named the #1 tour of the year. The group performed 44 concerts for about 2.8 million people, taking home approximately $293 million.
On this day in 2012, Iron Butterfly's bass player Lee Dorman was found dead of natural causes in his car at his California home at age 70. Authorities speculated that Dorman may have been on his way to a doctor's appointment. He was known to have suffered from heart trouble.
Today's birthdays:
Country singer Freddie Hart is 88.
Former talk show host Phil Donahue is 79.
Actress Jane Fonda (The Newsroom, The Dollmaker, Lily: Sold Out) is 77.
Actor Larry Bryggman (As the World Turns) is 76.
Singer Ray Hildebrand ('Paul' of 'Paul & Paula') is 74.
R & B singer Carla Thomas is 72.
UK guitarist Albert Lee is 71.
Actor Samuel L. Jackson (Afro Samurai, The Boondocks) is 66.
Singer/actor Barry Gordon (Archie Bunker's Place) is 66.
Actor Dennis Boutsikaris (Six Degrees, Law & Order, 100 Centre St.) is 62.
Singer Betty Wright is 61.
Actress Jane Kaczmarek (Raising the Bar, Malcolm in the Middle) is 59.
Country singer Lee Roy Parnell is 58.
Actor-comedian Ray Romano (Everybody Loves Raymond, Parenthood) is 57.
Former child actress Lisa Gerritsen (Mary Tyler Moore Show, Phyllis) is 57.
Country singer Christy Forester (The Forester Sisters) is 52.
Actress Fabiana Udenio (90210, Amazon, One Life to Live) is 50.
Rock musician Murph (Dinosaur Jr.) is 50.
Actor-comedian Andy Dick (Less Than Perfect, NewsRadio) is 49.
Rock musician Gabrielle Glaser is 49.
UK-born Canadian actor Kiefer Sutherland (24, Touch) is 48.
Actress Michelle Hurd (The Glades, Law & Order:SVU, Another World) is 48.
Actress Karri Turner (JAG) is 48.
Actress Khrystyne Haje (Head of the Class, Hearts Are Wild) is 46.
Country singer Brad Warren (The Warren Brothers) is 46.
Actress Julie Delpy (ER) is 45.
Actor Jack Noseworthy (Judging Amy, Teech) is 45.
Actor Glenn Fitzgerald (Dirty Sexy Money) is 43.
Singer-musician Brett Scallions (Fuel) is 43.
Rock singer Lukas Rossi (Rock Star Supernova) is 38.
Country singer Luke Stricklin is 32.
Actor Steven Yeun  (The Walking Dead) is 31.
Actor Jackson Rathbone (Aim High, Beautiful People) is 30.
Chart Toppers – Dec. 21
1947
Civilization – Louis Prima
How Soon – Jack Owens
White Christmas – Bing Crosby
I'll Hold You in My Heart (Till I Can Hold You in My Arms) – Eddy Arnold
1956
Singing the Blues – Guy Mitchell
Blueberry Hill – Fats Domino
Since I Met You Baby – Ivory Joe Hunter
Singing the Blues – Marty Robbins
1965
Turn! Turn! Turn! – The Byrds
Over and Over – The Dave Clark Five
I Got You (I Feel Good) – James Brown
Make the World Go Away – Eddy Arnold
1974
Cat's in the Cradle – Harry Chapin
Angie Baby – Helen Reddy
You're the First, The Last, My Everything – Barry White
I Can Help – Billy Swan
1983
Say Say Say – Paul McCartney & Michael Jackson
Say It Isn't So – Daryl Hall-John Oates
Union of the Snake – Duran Duran
Black Sheep – John Anderson
1992
I Will Always Love You – Whitney Houston
Rump Shaker – Wreckx-N-Effect
In the Still of the Night (I'll Remember) – Boyz II Men
She's Got the Rythm (And I Got the Blues) – Alan Jackson
2001
Hero – Enrique Iglesias
Get The Party Started – Pink
How You Remind Me  – Nickelback
I Wanna Talk About Me – Toby Keith
2010
Firework – Katy Perry
Raise Your Glass – P!nk
What's My Name? – Rihanna featuring Drake
Why Wait – Rascal Flatts