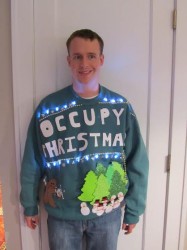 By Donovan Tildesley



December the 15th….
Tom Lehrer – A Christmas Carol
I love this man's dry yet warped sense of humour. Tom Lehrer's songs are a combination of both the highly cerebral and the extremely absurd. This particular track, which appeared on a Dr.Demento Christmas CD, mock  the blatant commercialism we see at this time of year.
Email Donovan: donovan.tildesley@gmail.com