https://www.youtube.com/watch?v=EEyYrMM3UHA
…..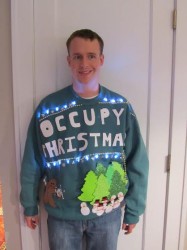 By Donovan Tildesley



December the 13th
"The 12 Gifts of Christmas" – Allan Sherman
Why am I showcasing a "Twelve Days of Christmas" parody on the
thirteenth day of the month? Good question. It totally goes against my
normal OCD temperament! 😉
This one comes to me by email request, via Eric Findlay, the one and only email I've received during this entire feature. Folks, if there's something you'd like to hear, please drop me a line.
Email Donovan: [email protected]
The master behind "Camp Grenada", among others is responsible for this
holiday novelty gem.