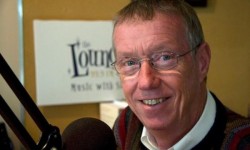 Parksville's Patrick Nicholson, Morning Host on 'The Lounge 99.9', Dead from Cancer
Very sorry to hear on 'The Lounge' that veteran mornng man Patrick Nicholson has lost his battle with cancer.  Patrick had been off the air the past three weeks or so, and Bill Dean, who has been filling in, announced the sad news to his audience this morning.  Patrick passed away on Saturday at age 67.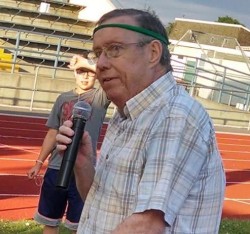 The picture is Patrick addressing a crowd in Nanaimo this past June, after taking part in The Relay for Life.
He got his start in the 1960's at CJAV Port Alberni, and he has worked at stations all over BC, several times at both Williams Lake and Nanaimo.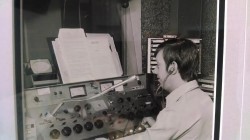 Above is a much younger Patrick at the controls of CKOV Kelowna. And below, a more recent photo from a Facebook page.  Patrick had been morning man at 'The Lounge' since the station went on the air in February 2005.
Patrick's Celebration of Life took place Saturday January 10th, in Parksville