…..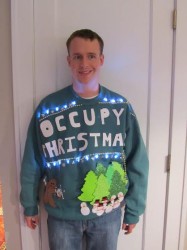 By Donovan Tildesley



December the 7th,
 "Ajax Liquor Store" by Hudson and Landry
The morning duo of Bob Hudson and Ron Landry were a staple on Los Angeles' KGBS in the late '60s and early '70s. Due to theiroverwhelming popularity, as well as that of other personalities on the station such as Bill Balance (the man who discovered, as well as elegedly slept with, Dr. Laura Shlesinger), the station was a ratings success, even as a daytimer. I first heard this bit on an aircheck of the late Robert W. Morgan's KMPC Christmas special from 1983. OK, so this is not technically a Christmas bit, but hey, we've all been known to drink a few too many around this time of year!