By: 

Jessica Wallace, KamloopsThisWeek.com    
December 4, 2014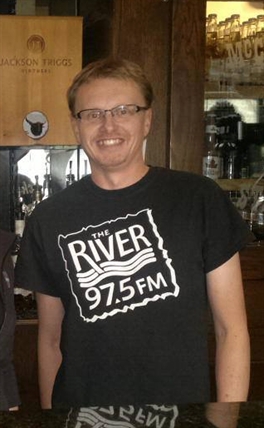 The music will continue, but you won't hear the "wonderfully fun-loving" man behind the mic each morning on Kamloops airwaves.
Mike Evenson, a 37-year-old morning-show host for the local top 40 radio station 97.5 The River, was killed in a collision early this morning (Dec. 4) on Highway 1, five kilometres west of Chase.
Evenson was driving his daily commute from his Chase home to the station in downtown Kamloops for his 6 a.m. radio show when the three-vehicle accident occurred.
It involved Evenson's vehicle, a logging truck and a tractor-trailer unit.
"We're still all in shock," said Garth Buchko, vice-president of NL Broadcasting. "We've lost a family member."
A press release issued by Chase RCMP said an eastbound logging truck and a westbound car collided, followed by a secondary collision in which a tractor-trailer unit hit the overturned logging t
Evenson, the lone occupant in the car, was pronounced dead on the scene, while the two truck drivers were transported to hospital with non-life-threatening injuries.
Chase RCMP and Central Interior Traffic Services are investigating the cause of the accident, but said alcohol does not appear to be a factor.
Buchko said Evenson was an "extremely hardworking" man who loved his family, which included two children.
Buchko also called Evenson "the best person to be around" and said his on-air personality matched his off-air personality.
"He was just a fun-loving guy, just a wonderfully fun-loving guy who dedicated his life to broadcasting," Buchko said.
"We're just dealing with the grief and the sorrow of losing a broadcast family member."
Buchko said the station is focused on Evenson's family right now.
Evenson worked at NL Broadcasting for two-and-a-half years. He was also the assistant program director for The River.
The station is playing continuous music for the time being, without announcers today or tomorrow.
CLICK ON PICS TO ENLARGE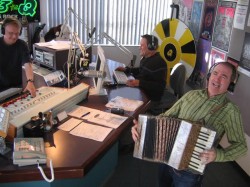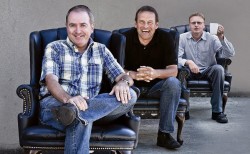 http://www.kamloopsthisweek.com/kamloops-radio-dj-dies-highway-1-crash-near-chase/