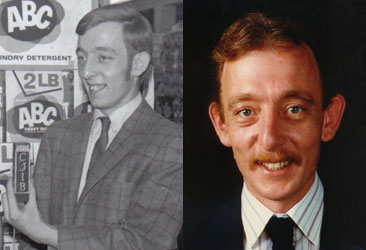 By Brian Antonson


December the 2nd, 2014
A huge voice in BC broadcasting has been silenced. Reports say Jim Yount passed away suddenly on Sunday evening, November 30th, in Kaslo. He'd faced a number of health challenges in recent years with his usual combination of humour and sarcasm.
Jim started his broadcast career as he'd barely entered his teenage years and his booming voice, housed in a slight physical frame, soon found its place on the air and he became a solid news presence in various newsrooms. He trod the halls in stations in Vernon (CJIB), Kelowna (CKOV and CKIQ), Calgary (CFAC), Salmon Arm (CKXR), Revelstoke (CKCR), and Vancouver (CKNW, CKVN, and CKST). In the mid-80s, Jim was an instructor, then program head, in the Broadcast Journalism Program at BCIT, where he introduced hundreds of students to the industry. For a couple of years after BCIT, he was with the international division of Radio Nederlands.
He left the industry after he returned to Canada, and dabbled in several businesses, finally engaging with "semi-retirement" in Kaslo. He made quite the mark with his observations on community affairs and politics in Kaslo, published and distributed as "The Sidewalk Superintendent". More recently, Jim was a very proud grandparent, and was planning a trip in January to see his daughter and granddaughter in the eastern U.S. when he passed away.
With a career spanning decades, having touched down in so many markets, and being involved with so many people in local and provincial politics, Jim was well known to many, and one of the true "characters" in our industry. If there is an afterlife, no doubt he's poured himself a scotch already, and is musing about writing a short tome about his recent experiences for all to share. Rest well, Yount. And as he would often sign off, "Red Network, over and out."
……
 Brian Antonson  Bio from Vancouver Broadcasters.com – BCIT Broadcast Program graduate; production and on-air CKNW New Westminster 1967-77 (Production Director 1974-77); Production Director CJOB Winnipeg 1970; Radio Instructor British Columbia Institute of Technology, Burnaby 1977-82; Radio Program Head BCIT 1982-85; Associate Dean, Broadcast BCIT 1985-90; General Manager CFVR Abbotsford 1990-92; Associate Dean, Broadcast and Media Communications BCIT 1992-2010; retired 2010; president 2014 BC Winter Games 2012-current