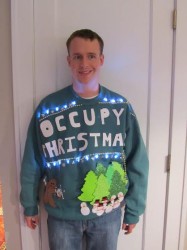 ………..
By Donovan Tildesley



Monday December the 1st, 2014
From the outset, let me be honest with you. I hate to say this, but I dislike Christmas. It's true. No, not the Christmas mornings opening presents or the Christmas dinners with family and friends. Those will always hold special memories for me. No, it's the saturation of, what I like to term, "manufactured joy" that we see so much around this time of year. The endless holiday shopping adds starting just as the last Halloween pumpkins are thrown out, Christmas decorations appearing in the stores, and Christmas music played ad nauseum on the radio over six weeks prior to the date! To this last point, such was not the case twenty-some years ago.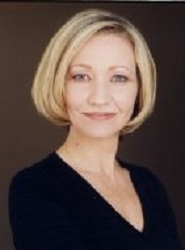 Back in 1992, I recall calling radio friend Carol Alexander, who was then holding down afternoon drive on CISL 650. It was around December 1, and I asked her to play Bing Crosby's "White Christmas". "I don't think we have the Christmas music in the control room yet," she replied. My how times have changed. But I digress…
Somehow this Christmas saturation becomes overwhelming, and I will find myself feeling blue around this time of year. These dysphoric feelings were especially strong last year, when I was dealing with the after-effects of a cab accident plus going through a breakup, neither of which is easy at anytime of the year.
A couple of weeks ago I had a revelation. It happened as I was scrolling through some MP3s on my computer, while chilling out alone in a Whistler hotel room. Some of my music selections were Christmas songs. Not of the traditional variety, but instead hilarious Christmas parodies. "Donovan," I thought to myself. "Rather than mope about at this time of year, why not just laugh"? So I decided that each day from December the 1st, (today) through and including the 24th,  I will share a Christmas parody. Whether it be "The Restroom Door Said 'Gentlemen'" by Bob Rivers or "I Yust Go Nuts at Christmas" by Yorgi Yorgerson, I want to take a step back and laugh at some of the ridiculousness of the holiday season.
Without further adieu, welcome to "The advent Calendar of
Laughter!"
Dec. 1:
Bob and Doug McKenzie, "The 12 Days of Christmas".
I wasn't yet of this world when these guys had their heyday on SCTV,
and when I discovered them at age twelve, I thought they were
biological brothers! (Imagine their poor mother if so). 😉

Email Donovan: [email protected]