("Dickie")On This Day in 1877
Thomas Edison demonstrated his hand-cranked phonograph.
On this day in 1912, broadcaster John Fisher was born in Sackville New Brunswick. 

In 1943 John became CBC radio's "Roving Reporter", travelling Canada from the Magdalen Islands to the Queen Charlottes to tell stories about the nation's people in the three-times-a-week series John Fisher Reports. It was during this time that he got his nickname "Mr. Canada."  He died Feb. 15 1981 at age 68.
On this day in 1917, country singer/songwriter Merle Travis was born in Rosewood Kentucky.  He was first heard regularly on WLW radio Cincinnati as a member of The Drifting Pioneers.  His writing successes include 16 Tons, Smoke, Smoke, Smoke That Cigarette, & Petal from a Faded Rose.  His big singing hit was the Re-enlistment Blues in From Here to Eternity.  Merle suffered a fatal heart attack Oct 20, 1983 and died at age 65.

On this day in 1918, radio/TV host & humourist Herb Shriner was born in Toledo. He hosted Herb Shriner Time, a quarter-hour daily on CBS Radio in the late 40's.  He found TV success as host of the 50's quiz show Two for the Money. He died (as did his wife) in an MVA April 23 1970 when the brakes on his vintage Studebaker failed. Shriner was 51.
On this day in 1923, ABC newsman & anchor Frank Reynolds was born in suburban Chicago. He graduated from stints at two Chicago TV stations to co-anchoring the ABC World News Tonight in 1968, and returned to the anchor chair in Washington DC in 1978.  He died from bone cancer July 29 1983 at age 59.
On this day in 1926, the well-endowed dumb blonde of early 50's TV, Dagmar was born in  Huntington West Virginia.  She was a regular with Jerry Lester on NBC's first late-night TV show, Broadway Open House, and recorded a novelty hit of 1956 with Frank Sinatra, Mama Will Bark.  She died Oct 9 2001 at age 74.
On this day in 1927, legendary sportscaster Vin Scully was born in the Bronx NY.


His 60-year tenure with the Brooklyn & LA Dodgers is the longest of any broadcaster with a single club in professional sports history. Scully has called six World Series championships and 14 National League pennants for the club.  Happy 87th Birthday, Vin!
Also this day in 1927, actor Rupert Crosse was born in New York City. His TV career began on "Bonanza" and "Staccato" and continued to make guest appearances on such shows as "Ben Casey," "Dr. Kildare," "The Man from U.N.C.L.E." and "Felony Squad."  In 1971 he was cast opposite Don Adams in the comedy cop series "The Partners." His career and life were cut short when he died of cancer March 5 1973 at the age of 45.
On this day in 1929, NBC began use of the three-note chimes. 
On this day in 1932, jazz guitarist Ed Bickert of the Paul Desmond Quartet was born in Manitoba, and was raised in Vernon BC. Bickert started playing professionally in 1955 in Toronto; has worked with Canadians Ron Collier, Rob McConnell and the Boss Brass, Don Thompson and Moe Koffman, as well as US saxophonist Paul Desmond. Happy 82nd, Ed!
Also this day in 1932, singer John Gary was born in Watertown NY.  He got his start singing on Don McNeill's Breakfast Club on ABC Radio. Gary had his own TV variety show, starting as a summer replacement for Danny Kaye.  He produced 23 albums for RCA. As an inventor he secured two patents on underwater propulsion devices [diving buddy and aqua-peller]. John Gary died Jan 4 1998 at age 65.

On this day in 1933, one of the earliest police 'true crime' radio dramas Calling All Cars debuted on the CBS West Coast network.  The writer was William N. Robson, who later would be the celebrated producer of Suspense.
On this day in 1938, Tommy Dorsey and his orchestra waxed "Hawaiian War Chant" for RCA Victor Records. We suggest you fry up some humuhumunukunukuapuaa tonight in honor of this occasion. Yum…
In 1940, Denny Doherty of the Mamas and Papas was born in Halifax.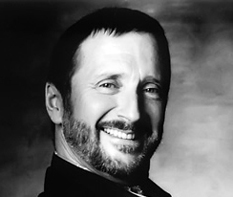 He performed with several pop-folk groups, including the Halifax Three. Doherty performed in New York with the Big Three and The Mugwumps, both of which also included Cass Elliott. Doherty, Elliott and John and Michelle Phillips performed from 1965 to '68 as the Mamas and Papas, one of the most popular vocal groups of the day. He died Jan. 19 2007 from an abdominal aneurysm at age 66.
On this day in 1941, the passenger ship, "Lurline", sent a radio signal after sighting a Japanese war fleet.
On this day in 1947, Louis Armstrong and his sextet lit up Carnegie Hall in New York City with a night of jazz — and more.
On this day in 1948, the soon-to-be classic puppet TV show "Kukla, Fran, & Ollie" debuted on NBC out of Chicago.

Also this day in 1948, the first opera to be televised was broadcast from the Metropolitan Opera House in New York City. "Otello", by Verdi, was presented over WJZ-TV in New York.
On this day in 1949, folksinger/songwriter Stan Rogers was born in Hamilton, Ontario. Rogers recorded 4 albums: Fogarty's Cove, Turnaround, Between the Breaks, and Northwest Passage.  Two more compilations, From Fresh Water, and For the Family, were released after his death.  He perished in a fire on an Air Canada jet at Cincinnati airport June 02, 1983. Rogers was just 33.
On this day in 1950, "I Fly Anything", starring singer Dick Haymes 
 in the role of cargo pilot Dockery Crane, premiered on ABC Radio. Announcer George Fenneman played the trusty sidekick Buzz. The show, which came near the end of the 'bigtime' radio era, lasted only one season, and Haymes resumed singing.
On this day in 1952, "Why Don't You Believe Me" by Joni James topped the charts and stayed there for 6 weeks.

On this day in 1959, the Grammy Awards were shown on network television for the first time. "Mack the Knife" won Record of the Year and Bobby Darin, who belted it out, was Best New Artist of the Year. Frank Sinatra won Album of the Year for "Come Dance with Me".  Sinatra didn't show up to the ceremony, supposedly because he had gotten shut out at the very first Grammys, only six months earlier.
On this day in 1960, in West Germany, Beatles Paul McCartney and Pete Best were arrested on suspicion of arson when the hotel room they were staying in mysteriously caught fire. They were released and deported the next day.
On this day in 1962, The Beatles recorded their first U.K. #1 single, "Please Please Me" at Abbey Road Studios in London.
On this day in 1963, the Beatles released their 5th single "I Want to Hold Your Hand" in the UK.  For the first time ever advance orders passed the million mark before it was released.

On this day in 1964, Canadian actor Lorne Greene, (Pa Cartwright on the NBC TV show Bonanza,) had a # 1 Billboard pop hit with 'Ringo.'  Greene was just the second Canadian to have a #1 pop hit in the US, after Paul Anka.
On this day in 1966, after working on it for four weeks, The Beatles finished recording "Strawberry Fields Forever."
On this day in 1969, the song "Come Together" by the Beatles topped the charts, the 18th US #1 for the Fab Four.
Also this day in 1969, John Lennon was convicted of possession of cannabis and fined $360 in London. Yoko Ono, who was arrested with Lennon on October 18, was cleared of charges. The court accepted Lennon's explanation that he no longer used drugs and that he had forgotten he still had any in his house when it was searched in October 1968. This conviction played a large role in hindering John's later attempts to win U.S. residency status. The drug bust made him an "undesirable" even though it was his political beliefs & activities that were the real issue.

On this day in 1972, the No. 1 Billboard Pop Hit was "Papa Was a Rollin' Stone" by The Temptations.
On this day in 1975, the song "Fly, Robin, Fly" by the German trio Silver Convention topped the charts and stayed there for 3 weeks.
On this day in 1976, comedian/actor Godfrey Cambridge died at age 43 from a heart attack.

 His many TV appearances were split between variety shows (Ed Sullivan Dean Martin, Hollywood Palace, Laugh In) and guest spots on drama series (Naked City, Police Story, Night Gallery, Disneyland.)
Also this day in 1976, Jerry Lee Lewis shot his bass player, Norman "Butch" Owens, twice in the chest while trying to hit a soda bottle. Lewis was charged with the comparatively mild offence of shooting a firearm within the city limits.
On this day in 1978, Neil Young's album "Comes A Time" received Gold Record cetification.
On this day in 1979, Paul Simon filed two lawsuits against Columbia Records in a bid to switch to Warner Brothers.
Also on this date in 1979, the four original members of Kiss performed together for what they thought was the last time. However some 17 years later they  reunited for a tour.

Also on this date in 1979, Supertramp recorded their live double- L-P "Paris" in the French capital.
Still on this date in 1979, rockabilly singer Ray Smith committed suicide at age 45. His "Rockin' Little Angel" was a Top-25 hit in 1960.
On this day in 1980, Abba scored their ninth and last UK No.1 single with 'Super Trouper', the group's 25th Top 40 hit in the UK. The name "Super Trouper" referred to the gigantic spotlights used in stadium concerts.
Also in 1980, John and Yoko's future #1 album 'Double Fantasy' was released.
On this day in 1981, movie star Natalie Wood drowned in mysterious corcumstances while boating off the California coast at age 43.  Her few TV credits include the mini-series From Here to Eternity and Cat on a Hot Tin Roof, and the early series Pride of the Family.
On this day in 1982, Metallica played their first headlining show. They played the song "Whiplash"


for the first time. Exodus was the opening act.
On this day in 1985, voice actor Bill Scott (Bullwinkle J. Moose, Dudley Do-Right) suffered a fatal  heart attack at age 65.
Also in 1985, Elton John and lyricist Bernie Taupin were awarded five-million pounds in back royalties from music publisher Dick James. But the duo failed in a London court to regain ownership of 169 of their songs.
On this day in 1986, supporting actor Herb Vigran died from cancer at age 76. He performed on hundreds of radio shows with the likes of Jack Benny, Bob Hope and Jimmy Durante, before embarking on a 35 year TV career, in series such as Gunsmoke, The Addams Family, Bewitched & Four Star Playhouse.
Also this day in 1986, the song "You Give Love a Bad Name" by Bon Jovi topped the charts .. but only for a week.

Again in 1986, the blockbuster five-record set, "Bruce Springsteen & The E Street Band Live/1975-85", debuted at #1 on the album charts this day. No five-record set had made the top 25 until then. And no five-record set had ever gone platinum until then.
On this day in 1987, the No. 1 Billboard Pop Hit was "Heaven Is a Place on Earth" by Belinda Carlisle. The song was the first No. 1 hit for the former lead singer of the Go-Go's.
On this day in 1991, actor Ralph Bellamy died of a lung infection at age 87. 
 Among his 100-plus TV appearances he was cast in numerous series including the early Man Against Crime, Frontier Justice, The Survivors, The Most Deadly Game, Hunter & Christine Cromwell, plus a half-dozen mini-series.
Also this day in 1991, the TV show "Roc" had a gay wedding episode, a precedent for the times.  It was entitled Can't Help Loving that Man
On this day in 1992, one of filmdom's most recognizable character actors
Robert F Simon died at age 83 after a heart attack.


On TV he played Darrin's dad on Bewitched, plus recurring roles on The Streets of San Francisco, MASH, Nancy, Saints & Sinners, as well live drama shows like Playhouse 90.
Also in 1992, supporting actor Robert Shayne, who played Insp. Henderson on TV's Adventures of Superman in the 50's, died of cancer at age 92.
Also this day in 1992, the Fox TV network aired U2's first TV special, entitled "U2's Zoo TV Outside Broadcast." It was not well received.
It was on this day in 1995 that a fictional character on General Hospital, Stone Cates, died of AIDS.
On this day in 1997, Celine Dion went to No.1 on the UK album chart with 'Let's Talk About Love.'
On this day in 1998, David H. "Butch" McDade, founder and drummer of country-rock group Amazing Rhythm Aces, succumbed to cancer at age 52 at home in Maryville, Tenn.

On this day in 1999, announcer & TV game show host Gene Rayburn died at age 81 of congestive heart failure. He had been in a depression for 20 years since his version of 'Match Game' was cancelled.
Also in 1999, U.S. President Bill Clinton signed the Satellite Television Home Viewers Act which allowed satellite companies to compete with cable TV.
On this day in 2000, in the penultimate show of its storied 13-year career, the Smashing Pumpkins said a long and loud goodbye at Chicago's United Center, where they ripped through three hours of big hits, a few rarities, and several acoustic numbers.
On this day in 2001, the "quiet" Beatle George Harrison 
 died at age 58 after a lengthy battle with lung cancer, having been a lifelong heavy smoker.  His family said Harrison left the world "conscious of God, fearless of death and at peace."
On this day in 2002 at 6 pm, CKKS (97 KISS FM) began Vancouver radio's longest ever Christmas music format up to that time.
On this day in 2003, a five-hour charity show, to boost the fight against Aids, was held at the Greenpoint Stadium in Cape Town, South Africa.  Acts who appeared included Bono, Queen, Ms Dynamite, Peter Gabriel, Eurythmics, Beyonce, Youssou N'Dour, Anastacia, The Corrs, Jimmy Cliff and Chaka Chaka. The show was also broadcast live on the internet.

On this day in 2005, Pop Idol (UK) creator Simon Fuller (above, left) dropped his £100m copyright case against the X Factor's Simon Cowell (above, right) after Fuller settled the case out of court in a deal which made him a joint partner in the X Factor show. As part of the settlement, Cowell agreed to appear in at least five more series of American Idol.
Also in 2005, actress Wendie Jo Sperber, featured in the TV sitcoms Bosom Buddies, Private Benjamin, Babes & Hearts Afire, succumbed to breast cancer at age 47.
On this day in 2006, the High School Musical: The Concert tour began in San Diego, continuing until January 28th, 2007 playing in major cities around the United States, Canada and Latin America.
Also in 2006, a February benefit concert honoring James Taylor with performances by Bruce Springsteen, David Crosby, Jackson Browne and Sting aired on PBS. Taylor was named the 2006 MusiCares Person of the Year.
Still in 2006, Three Days Grace's Three Days to Change Tour played Toronto's Center for Addiction and Mental Health, the facility that helped frontman Adam Gontier kick his own addictions a year-and-a-half earlier. The band appeared at various rehab centers and shelters, performing and leading Q&A sessions during their tour.

On this day in 2008, Taylor Swift went to No.1 on the Billboard album chart with 'Fearless', the country singer's second studio album.
Also in 2008, Jackson Browne headlined a Santa Monica (CA) concert to raise money for hurricane relief in the Gulf Coast, Haiti and Cuba.
On this day in 2009, Susan Boyle's album became the best-selling debut in UK chart history when it went to No.1. The 48 year-old runner-up in ITV's Britain's Got Talent sold 410,000 copies of 'I Dreamed a Dream'. Boyle also topped the US charts, setting a first-week sales record for a female debut album with 701,000 copies sold in its first week.

On this day in 2010, Metallica's four sold-out shows at Sydney's Acer Arena, the largest indoor arena in the country, set an Australian record with 74,244 tickets sold. That's nearly 8,000 more than Britney Spears, the previous record holder, sold over four nights the previous year.
On this day in 2011, comedian Patrice O'Neal, a regular on the 'Opie and Anthony' satellite radio show, a veteran of Montreal's Just For Laughs festival and a frequent guest on Comedy Central, died at age 41 of complications from a paralyzing stroke suffered the month previous.
On this day in 2012, Alice Cooper was joined on stage by actor Johnny Depp during a performance at the Orpheum Theater in L.A.  Depp played guitar on covers of The Doors' "Break On Through (To The Other Side)," The Beatles' "Revolution," Jimi Hendrix's "Foxy Lady" and The Who's "My Generation."  Each song paid tribute to a drinking partner Cooper had in L.A.

On this day in 2013, Joseph Richard "Dick" Dodd, Jr., an actor/musician who was a cast member of The Mickey Mouse Club ("Dickie") starting in its first season, and later a member of several musical groups including The Standells, lost his battle with cancer at age 68.
Today's Birthdays:
Character actress Naomi Stevens (Vega$, The Montefuscos) is 88.
Hall-of-Fame LA Dodger sportscaster Vin Scully (see 1927 above) is 87.
Manitoba-born, BC-raised jazz guitarist Ed Bickert is 82.
Blues singer-musician John Mayall is 81.
Composer-musician Chuck Mangione is 74.
Country singer Jody Miller is 73.
Singer/keyboardist/songwriter Felix Cavaliere of Joey Dee & The Starlighters/The Rascals is 72.
Actress Diane Ladd (Kingdom Hospital, Dr. Quinn Medicine Woman, Alice) is 71.
Comedian Garry Shandling (Larry Sanders Show) is 65.
Toronto-born comedian-game show host Howie Mandel (America's Got Talent, Deal or No Deal, St. Elsewhere) is 59.
Actor Jeff Fahey (The Marshall, Seventh Scroll) is 57.
Actor Charles Flohe (Santa Barbara, Another World, Edge of Night) is 57.
Actress Cathy Moriarty (Bless this House, Hey Arnold) is 53.
Actress Kim Delaney (NYPD Blue, CSI, Philly) is 53.
Actor Tom Sizemore (Hawaii Five-0 2011, Crash, China Beach) is 53.
Actor Andrew McCarthy (E-Ring, Kingdom Hospital) is 52.
Actor Don Cheadle (Picket Fences) is 50.
Actress Ellen Cleghorne (Sat. Night Live) is 49.
Actor-producer Neill Barry (Melrose Place) is 49.
Musician Wallis Buchanan (Jamiroquai) is 49.
Pop singer Jonathan Knight (New Kids on the Block) is 46.
Rock musician Martin Carr (Boo Radleys) is 46.
Actress Jennifer Elise Cox (Web Therapy) is 45.
Actor Larry Joe Campbell (According to Jim) is 44.
Actress Paola Turbay (True Blood, Royal Pains, Secret Life of the Am. Teenager) is 44.
Model/actress Gena Lee Nolin (Price is Right, Baywatch, Hollywood Squares) is 43.
Actor Brian Baumgartner (The Office) is 42.
Actress Anna Faris (Mom, Friends, Blue Skies) is 38.
Actress Beatrice Rosen (Backstrom, Cuts) is 37.
Actress Lauren German (Chicago Fire, Hawaii Five-0) is 36.
Rapper The Game is 35.
Actress/musician Janina Gavankar (True Blood) is 34.
Rock musician Ringo Garza (Los Lonely Boys) is 33.
Actor Lucas Black (NCIS: New Orleans, American Gothic) is 32.
Actress Briana Cuoco (The Big Bang Theory) is 26.
Twin actors Blake & Dylan Tuomy-Wilhoit (Full House) is 24.
Actor David Lambert (The Fosters) is 22.
Actress Laura Marano (Austin & Ally) is 19.
Chart Toppers – Nov. 29
1952
You Belong to Me – Jo Stafford
Glow Worm – The Mills Brothers
Because You're Mine – Mario Lanza
Jambalaya (On the Bayou) – Hank Williams
1961
Big Bad John – Jimmy Dean
Runaround Sue – Dion
Please Mr. Postman – The Marvelettes
Big Bad John – Jimmy Dean
1970
I Think I Love You – The Partridge Family
The Tears of a Clown – Smokey Robinson & The Miracles
Gypsy Woman – Brian Hyland
Endlessly – Sonny James
1979
No More Tears (Enough is Enough) – Barbra Streisand/Donna Summer
Babe – Styx
Please Don't Go – K.C. & The Sunshine Band
Come With Me – Waylon Jennings
1988
Bad Medicine – Bon Jovi
Baby, I Love Your Way/Freebird Medley (Free Baby) – Will To Power
Desire – U2
I'll Leave This World Loving You – Ricky Van Shelton
1997
Something About the Way You Look Tonight/Candle in the Wind 1997 – Elton John
You Make Me Wanna… – Usher
How Do I Live – LeAnn Rimes
Love Gets Me Every Time – Shania Twain
2006
My Love – Justin Timberlake featuring T.I.
How to Save a Life – The Fray
Smack That – Akon featuring Eminem
Before He Cheats – Carrie Underwood