| By MATT SEDENSKY, Associated Press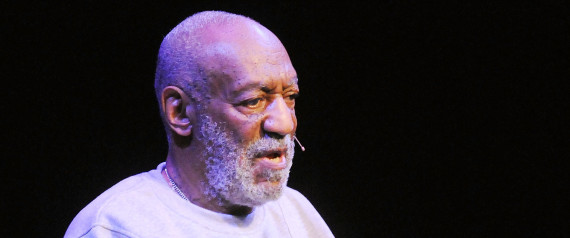 MELBOURNE, FL – NOVEMBER 21: Actor Bill Cosby performs at the King Center for the Performing Arts on November 21, 2014 in Melbourne, Florida. (Photo by Gerardo Mora/Getty Images) 
.
MELBOURNE, Fla. (AP) — As Bill Cosby's standup tour crumbled with cancellations, the embattled entertainer joked about his usual subjects of family, wives and childhood Friday to a cheering audience that greeted him with a standing ovation as he took the stage and another when he finished.
It was a stark contrast to announcements that performances in Oklahoma, Nevada, Illinois, Arizona, South Carolina and Washington State, were called off as more women came forward and accused entertainer of sexually assaulting them many years ago.
Cosby has never been charged in connection with any of the allegations.
"I know people are tired of me not saying anything, but a guy doesn't have to answer to innuendos," Cosby told the Florida Today newspaper after the show. "People should fact check. People shouldn't have to go through that and shouldn't answer to innuendos."
Tom Werner, who co-founded the Carsey-Werner Company which produced "The Cosby Show," defended Cosby in a statement to the Boston Globe.
"The Bill we knew was a brilliant and wonderful collaborator on a show that changed the landscape of television," Werner and partner Marcy Carsey said in the statement. "These recent news reports are beyond our knowledge or comprehension."
Despite everything swirling around the 77-year-old longtime entertainer, fans filled a sold-out theater in Melbourne, Florida.
Though an announcer before the show said disruptions were possible, none ever came. A radio station had offered $1,000 to anyone who would interrupt Cosby. Instead, the comedian — wearing cargo pants and a shirt that said "Hello Friend — was greeted only by a cheering, whistling, knee-slapping audience. He never came close to referencing the allegations.
At least twice, someone shouted, "We love you, Bill Cosby."
READ MORE  HERE
http://www.huffingtonpost.com/2014/11/21/bill-cosby-florida-show_n_6202628.html