Our friend and client Sparky Taft put on his "17th Annual Media Party of the Year" in Seattle, Washington last night (Friday). This is the largest such media event on the west coast, maybe in the entire country.  
Top Northwest TV & Radio Exec's Gather At "Media Party of the Year"
Rarely do top TV and radio executives see each other, however, most all Northwest broadcast executives came together on Friday, November 14th for the "17th Annual Media Party of the Year" in Seattle.
The annual event, hosted by Sparky Taft, President of Dynamic Results Advertising, was held at McCormick & Schmick's Harborside Restaurant on Lake Union in Seattle.
About 100 TV and radio General Managers, Market Managers and Sales Managers came together from Seattle, Wenatchee, Yakima, The Tri-Cities and even as far away as Kelowna, British Columbia for this huge media event.
Every year, Sparky honors TV and radio sales representatives and Sales Managers with special trophies in recognition for outstanding work helping the agency's lists achieve exceptional success with their broadcast advertising.
The 2014 award winners were Rob Murphy, KIRO-TV for TV "Sales Rep of the Year"; Shawndell Wilson, KAPP-TV and KVEW-TV, for "TV Sales Manager of the Year"; Ron King, Yakima Broadcasters, for "Radio Sales Rep of the Year"; Bryce Phillipy, Sinclair Radio Seattle, for "Radio Sales Manager of the Year"; Aimee Yoerger, Townsquare Media Yakima, for "Radio Sales Manager of the Year". And Dave Herald, KCSY-FM Wenatchee for "Best Client Promotions of the Year".
Also in attendance were about a dozen Dynamic Results clients from the Puget Sound area and Dynamic Results staff members including Jean Ann French, Executive Vice President, Kevin Murphy and Tyler Taft from the Seattle staff and Pamela Thompson, Vice President and Manager of the Las Vegas office.
Dynamic Results Advertising represents over 30 clients all over the west coast, including Washington State, Portland, Las Vegas, San Francisco, Salt Lake City, Anchorage, Alaska and British Columbia.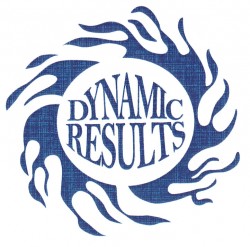 CONTACT:
Sparky Taft
Email Sparky: [email protected]
(425) 359-8888