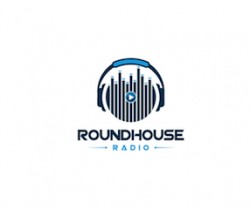 FOR IMMEDIATE RELEASE
Roundhouse Radio 98.3 Hires Director of Programming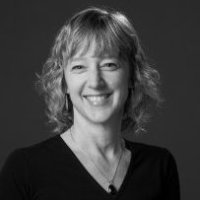 Vancouver, BC / October 30, 2014 megamouthmedia – 98.3 FM Roundhouse Radio announced today that Tracey Friesen has accepted the position of Director of Programming at Vancouver's newest radio station, expected to go on the air Spring of 2015.
Formerly the Executive Producer of the National Film Board's Vancouver studio, Friesen was also a part of the city's post production and visual effects community for a decade. Friesen spent three years on the board of Women in Film & Television and was honoured with their 2013 Woman of the Year Award. She was a mentor for the Minerva Foundation, a protégée in Women in View's Creative Leaders program and routinely leads workshops, panels and industry juries. Passionate about media and education, Friesen has a BA from Ryerson (Radio & Television), a BA from UBC (English), and both an MA (Graduate Liberal Studies) and an MBA from SFU (bio material attached).
"The vision for Roundhouse Radio was simply irresistible and the team behind it impressive," says Friesen. "The goals are about better connecting the citizens of the city, through smart dialogue, storytelling, hyper-local information, events, and great music – now, how compelling is that?!'
Don Shafer, President & CEO says, "Tracey brings a wealth of experience, creativity, innovation and leadership to our urban radio station. Her background in story development, production and community involvement will help ensure that we live up to our promise of making a difference to everyone who lives, works and plays in Downtown Vancouver" .
Roundhouse Radio was approved to operate a low power, specialty FM radio station in the City of Vancouver in August 2014. A commercial station with a community focus, 98.3 FM Roundhouse Radio is a privately owned company of British Columbians who aspire to create a world-class broadcasting source that meets the needs of the City Of Vancouver. Through documentaries, lifestyle reporting, drama, poetry, music, public debate, local news, and edgy content, Roundhouse Radio will be the platform in which active citizens interact, engage, and rejoice in our local community.
To learn more about Roundhouse Radio please visit www.roundhouseradio.com
Contact: Barbara Snelgrove
megamouthmedia consulting
Tel: 604-838-2272
Email: [email protected]