Putting Canada First. yea right!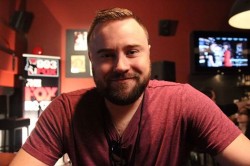 Drex interviews Brad Saltzberg, spokesman for  "Putting Canada First" in this clip from last Saturday afternoon on CKNW.
Drex, through his pit-bull style of investigative journalism questions its reasoning for rejecting companies such as  Jim Pattison with billboards displaying other languages, such as chinese in  Richmond, BC who's population is prominently asian.
This is the kind of radio which could very well rejuvenate the old Top Dog.
https://soundcloud.com/cknwnewstalk980/twtw-w-drex-sat-july-19-1