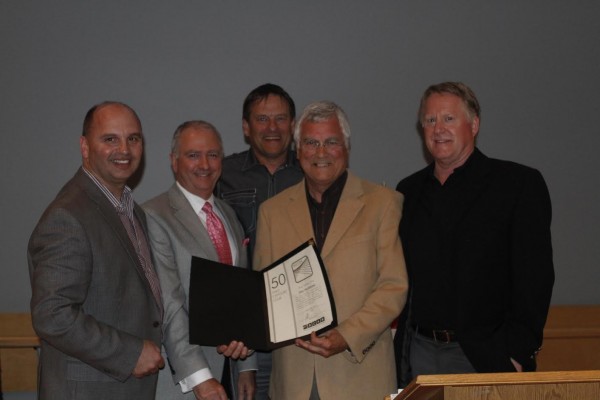 .
Puget Sound Radio wishes Dan McAllister the best in retirement, and thanks Ed Bain of The Q with this story, along with photo's of Dan's retirement party.
June 27, 2014
A packed house of friends, co workers and family gathered on June 18 to wish one of the true great guys in broadcasting a happy retirement.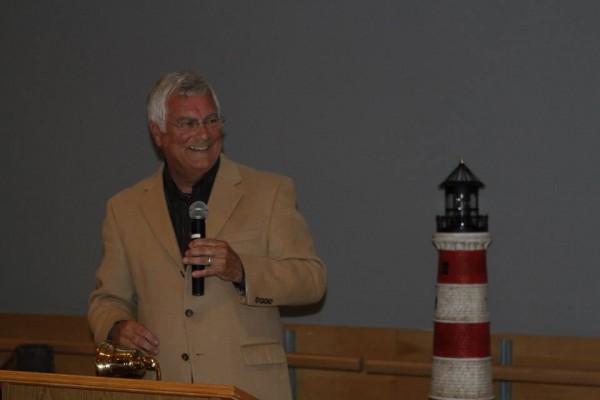 Dan McAllister a 50 year broadcast veteran  who spent 27 of those years as the General Manager of 100.3 The Q and 91.3 The Zone goes out as a successful,respected and loved guy by all that were lucky enough to work with him.
It was a fun night filled with lots of laughs and great video and email messages from industry heavy weights like Marty Forbes, Corus's Dave Farough, Lexine Stephens from Q107 Calgary, former BCTV weather guy Wayne Cox, and Jim Pattison Broadcast Chairman Rick Arnish just to name a few.
Dan plans to spend many hours on his boat cruising the west coast and reflecting on his great achievements including his major role in building one of this country's greatest and most unique radio stations 100.3 The Q.
Pictured presenting Dan with his BCAB 50 Years in Broadcasting Certificate are:
Rod Schween Pres Jim Pattison broadcast group and the 3 remaining original Q staffers since the sign on in 1987, Ed Bain and Cliff Lequesne (The Q Morning Show) and Imaging wizard Ross Mcintyre.