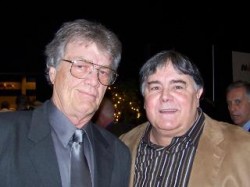 As program director/operations manager of WLS in 1969 I was summoned to a meeting with Jesse Jackson in the conference room. He had arrived with three others demanding to see "the person in charge of hiring around here". Despite our having three blacks on staff, he wanted more blacks on the air and threatened a boycott of sponsors if that didn't take place. I recall telling him I didn't notice any whites on WVON (Voice of Negro) and that I had no openings that required a change in on air personnel. "You will or you'll be sorry" he warned.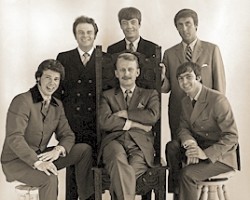 Upon notifying ABC headquarters in New York, I was told to honor his demand, "so this thing can't spread to our other stations". I refused to be intimidated until ordered to "build a case for termination to satisfy the AFTRA union and replace him with a black." Other issues had made me already decide to resign my position and I did so before I had to fire Jerry Kaye, but shortly after I left he was gone and a black female, Yvonne Daniels of WVON became his replacement.
Ten years later as program director of KFI-Los Angeles, the home office of Cox Communications sent in a new black Equal Employment Opportunity officer advising similar action must be taken and I was faced once again with building a case to fire Dave Diamond, the all night personality on the station. He and I had been long time friends and upon telling him of my predicament, he said he didn't want to do anything to make my job harder, he would just resign. Searching for a replacement, I decided on Doug Banks, a black on air talent in Kansas City. Upon his arrival in Los Angeles he explained he had no funds, so it was decided to do what had not been done previously, provide him with a nice hotel room with instructions that he would be responsible for food etc. After a month the bill came in with a squeal from my boss when it contained charges for not only the room, but hundreds of dollars for room service and items from the hotels gift shop that totaled more than 3,000 dollars. I was instructed to "get rid of him ASAP", so I telephoned a friend in Chicago and got him an offer he would not refuse.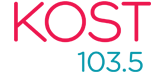 The same EEO officer made it clear that all new hires must be minorities while casually mentioning they should also be under 40 years of age. Having just turned that age, I realized a future termination could be me despite having tripled the ratings of the station for the previous five years. I began to analysis my future and decided I wanted to become an owner. Upon moving into the Los Angeles market, Cox Communications had paid the highest price ever given for any radio station in America, ten million dollars, adding KOST-fm for two million. I simply thought that was an outrageous price to pay and though cautioned by my long time friend John Tenaglia, who had stations in Philadelphia, Cleveland, Atlanta, Dallas and San Antonio that I should stay in the major markets, I began to look for something in a small market and purchased KCDA-fm in Coeur d'Alene, Idaho for $225,000. At the same time my son Clifford's doctors suggested he should move to a nice small town in an attempt to alleviate his failing mental health that had become suicidal. Another long time pal, Paul Kirby purchased my Northridge home giving me the additional funds to buy a small horse ranch with a broken down house, just ten miles from Coeur d'Alene.
Immediately I paid for extensive engineering studies to find open frequencies in nearby Spokane, Washington. Proving to the FCC two such facility's were available, later known as KHTQ-fm, licensed to Hayden, Idaho and KEYF-fm, licensed to Cheney, Washington. Both would easily cover all of eastern Washington, including Spokane and all of north Idaho, known as one market by Arbitron ratings. My FCC legal counsel warned I must add a minority as a stockholder to be competitive in the process of deciding who was awarded the licenses. I also would be restricted as an owner because I also owned KCDA-fm in Coeur d'Alene that also covered the market. My minority, a Las Vegas showgirl named Lola Falana was furnished by my Las Vegas partners, Irwin Molasky and Merv Adelson of Lorimar fame. We would be successful in being awarded the first of my "KEY Chain" of stations.

It was suggested I should make my son Clifford the applicant for the Hayden station, only to be notified by the FCC I could not use a family member. So I transferred the Hayden application to my KCDA manager with the understanding we would sell advertising on the three station package as I headed back to Los Angeles to program KABC. While there unknown to me the manager sold the construction permit for what would become Spokane's most powerful FM, KHTQ to cover operating expenses as the advertising for KCDA-fm took a nosedive in my absence. A few months later it was resold for an undisclosed amount to my Coeur d'Alene competitor that also owned an AM and the towns daily newspaper. I returned to find the IRS waiting for me, my manager had also had not paid withholding taxes for the entire time I was in California. I did however have the funds from my KABC employment to relocate KCDA-fm on Blossom mountain, between the two cities, giving the station full coverage of the Spokane/Coeur d'Alene market. All the while Mr. Big, the owner of the newspaper and an AM now had added an FM to his arsenal. I challenged his owning all three at a time when I was prevented from doing it. As a result he did what I had originally planned, making his son the owner of KHTQ-fm, what I had offered to do with my son previously. Costing me thousands of dollars in legal fee's, the FCC declined my petition to deny complaint and saw no problem with awarding Mr. Big's son the license. Still my KCDA-fm ratings far outpaced the more powerful station now owned by my competitor who also owned the Coeur d'Alene resort and dozens of businesses in the market. He would use his muscle to organize an advertising boycott of my KCDA-fm draining me for thousands of dollars as I filed suit and won, but with no financial award, just an order saying the boycott was wrong and it must end. By then with his media power and most local's in his pocket if they were to have income from his locally owned businesses, I made a move to relocate KCDA-fm in Spokane and did so with the help of my legal counsel, John Magnuson's father, Harry Magnuson who gave us space in the University Shopping Center that he owned there.
But soon the battle to build my "KEY chain" of station's would find a new nightmare as congress reacting to the National Association of Broadcasters and a powerful lobby demanding they should be allowed to take over radio totally by owning it all, passed legislation allowing them to do just that.
For the latest installment, click on the following link
https://www.facebook.com/HitParadeHallofFame/posts/663504903716335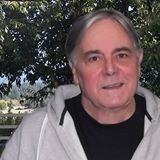 John Rook (Bio)
Hit Parade Hall of Fame
Creator · Coeur d'Alene, Idaho · Feb 2004 to present
KABC radio
Program Director · Aug 1986 to Aug 1987
KFI
Program Director · Los Angeles, California · 1977 to 1982
WLS
Program Operations Director · Chicago, Illinois · 1967 to 1972
Santa Monica City College
Santa Monica City College
Email John: [email protected]
John's Website: http://www.johnrook.com/
John's Facebook Profile Page…