General Sales Manager – Edmonton
Edmonton, Ab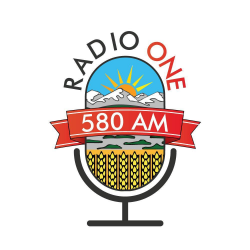 Radio One 580 is seeking a General Sales Manager to lead its flagship "Ethnic" radio station in Edmonton, Alberta.  The successful candidate must have a media sales background, possess a strong work ethic, is self-motivated and has a winning attitude with a track record of success. This is a great opportunity for a performing individual to earn above average income while having fun leading and building a team.
Proven success managing a radio sales department. 
Proven track record developing new business.
Knowledge of SalesForce (or equivalent), Excel, Power point etc.
Exceptional problem solving and negotiation skills.
Creative and strategic thinker. 
Excellent communication, writing and presentation skills 
The benefit of having a network with the business community is a big asset

Responsibilities include but are not limited to:
Providing support, resources and direction to sales team.
Motivate sales representatives to achieve set targets. 
Recruit individuals and provide professional development through select sales processes and philosophies. 
Develop sales packages and non-traditional revenue initiatives 
Build budgets 
Achieve overall targets.
Interested candidates are requested to forward their resume to Larry Chiasson @ [email protected] or call 780-910-8826.  Radio One 580 is an equal opportunity employer. While we appreciate your interest, only those who qualify need apply. Job Type: Full-time Experience: • Management: 5 years (Preferred)
Please tell our valued client you saw this ad on Puget Sound Radio. Thank you.