CFWE/CJWE Job Bank Openings
Edmonton/Calgary Ab.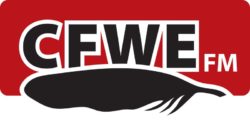 The Aboriginal Multi Media Society of Alberta's Radio Division is growing and we are looking to expand our First Nation and Metis talent bank.  We have recently signed on a new radio station in Calgary and will be launching another Edmonton radio station very soon. If you are a radio person of First Nations or Metis decent and are interested in joining a progressive, growing Canadian Indigenous media organization we'd like to hear from you.  Please send a demo of your on air and production work as well as a resume to:
Brian
AMMSA Director of Sales
No Phone Calls Please.
Please tell our valued client you saw this ad on Puget Sound Radio. Thank you.