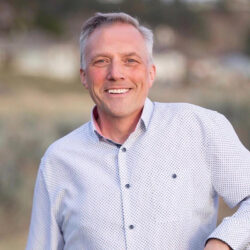 With mixed emotions, sharing news of my decision to sell CKOV-FM 103.9 The Lake to Pattison Media.
When we sold our Clear Sky Radio stations, I was sure my days in radio were behind me and I was content that I'd accomplished all I could. A year later, as 103.9 FM Kelowna went off air at the start of Covid, I jumped back in purchasing the station out of bankruptcy. Relaunching a business in the middle of a global pandemic wasn't the clearest decision I've ever made, but rescuing a radio station, successfully bringing it back to life and turning it into a viable venture has been one of the most challenging and rewarding experiences in my 37 years in media and a hell of a way to end my run as a radio station owner.
None of it would have been possible without my extremely dedicated staff. My Sales Manager Cindy Verbenkov and our on-air talent Mark Jeffries, Tim Black, Susan Knight, Crystal Darche and Gerry O'Day and also Andy & TJ who took a huge leap of faith joining us at the start to wind up their epic morning show run in Kelowna. I will be forever grateful to each of these incredible individuals.
.
My wife Susan has put up with a lot over the years and I've never been great at giving her credit for that. From trying to figure out what I wanted to do with my life after selling Clear Sky to taking on this project in the chaos of the last few years, she's been the rock that keeps our life together.
.
I also have to thank Rod Schween, President of Pattison Media. This transaction is the result of a long-time relationship and likely wouldn't have happened otherwise. As this came together, I got a small glimpse into the dedication and innovation that Pattison is putting into this business at a time when all we seem to hear about is negative news and dire predictions. It has been refreshing to see such a positive focus on radio and a company investing significantly in the future of this medium. I know CKOV will be in the strongest hands possible going forward.
.
Radio has been part of my life since I was 16 years old. It's a hard relationship to let go of! I will always have a connection to it through everyone I know in this business, still having a small hand in Mark Tamagi's Blackgold stations and helping with a few side projects. But I also have a strong desire to do something new and look forward to sharing where that takes me and my family.
.
For now, as we await CRTC approval, it's business as usual and I still get to be a full-time radio guy for a little bit longer