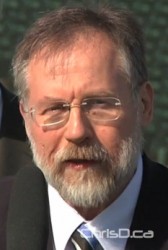 Charles Adler is gone from CKNW. The NW website has wiped clean any mention of Adler. His 7-10 pm timeslot is now called "CKNW Evenings" with no host or format mentioned.
On Adler's last show on Friday (and on his twitter feed) he waxed
nostalgic on his 48 years in the radio business.
https://twitter.com/charlesadler/status/1428880586890833924?s=20
from Adler's twitter account, he says he's taking a break…
Even "Legends" take breaks. Taking one after 48 yrs of Radio & TV, the last 32 in Talk Radio- Picked up an Emmy in the U-S-Lifetime Achievement in Canada. HERE
PSR understands it was Corus Radio's National Director of Talk Radio, American Larry Gifford who was responsible for the cancellation of both the Adler and Michael Campbell shows. According to our friend Gord Lansdell of NWBroadcasters, there are more changes coming.
Thanks to Tipster Gavin Bamber for the original story