Thoughts on the Toronto spring ratings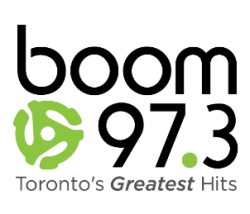 First off from David Bray: Bragging rights at the top of the ratings heap go to CBC Radio One delivering a 13.3% share for A12+ (up from 12.3%). CHUM-FM trades places with CHFI-FM grabbing the #1 spot with ladies 25-54 delivering a 17.7% share (up from 13.6%).  BOOM-FM holds the #1 spot for males 25-54, posting an 11.1% share (down from 12.6 % in the last 13-week book). CHUM-FM leads the way for M18-34 with an 11.6% share. For F18-34, CHUM-FM leads, posting a 14.7% followed closely by CHFI-FM at 14.6%. 
When I was looking at the Toronto numbers one thing that stuck out to me was CHUM has really taken a hold of the ratings, #1 with Ladies 25-54, M18-34 and F18-34.
102.1 The Edge is seeing a slow gain in ratings after a 1.9 share in the December ratings, a once powerful station had seen a major drop over the years, but now with a stable lineup of 3 former Vancouver on-air staff plus a good strong lineup of other on-air talents, I expect the ratings to stabilize over the next year or so.
One thing that puzzles me about Toronto, is Boom does really well here but Jack failed miserably when Rogers tried it. I guess it would be that Boom has a solid on-air lineup and Jack tried several different lineups and even 2 years or so of zero on-air staff. The weekday lineup at Boom to me is one of the best daytime lineups on the radio today and everyone sounds like they are having a great time and it shows in the ratings.
The issues that have been plaguing Jazz FM has not affected the ratings there. In fact, for F25-54 the ratings are a 1.7 compared to a 0.7 Nov.26 – Feb 24.
It will be interesting to see how things change in the market over the next couple of books. Mostly because Energy is finding themselves in an interesting position, they are based in Hamilton but have a former number 1 morning show that had a very loyal following. The morning show of Tucker and Maura were fired from Virgin Radio in November and joined Energy on March 26 when Fresh tweaked the format and changed the name. Virgin had brought in Adam Wylde from Kiss to co-host mornings alongside TJ and then Jax from Kiss joined them about a month later. The changes have affected the ratings there, in December Virgin held a 5.1 share, which dropped to a 3.8 in March and now they have climbed up to a 4.3. Will they get the numbers back that they had lost with the new morning show or will Energy capitalize on taking the former Virgin Morning show. In the first book since Energy (CING) re-entered the Toronto ratings they were a 0.8 but I do expect that number to grow. I also expected Kiss to make big gains when Virgin dropped a lot but the ratings the last 3 books were pretty much the same for Kiss.
Let's see what the rest of this year looks like for Toronto and the nearby areas of Toronto, with Biggs and Barr expected to be leaving HTZ-FM in the next few weeks for Ottawa, and the rumour of HTZ flipping to Country it will be interesting to see if any of those changes have an impact in Toronto.
Published on June 7, 2019 at 1:16 am by Brian Cook
---