Fresh Radio Hamilton is done, will others follow?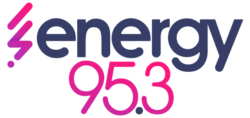 Today marked the return of Energy 95.3 in Hamilton. But that leads to a big question. Will Energy return to Barrie, London, and other fresh stations? Fresh has already left Winnipeg (Peggy 99.1) and Edmonton (92.5 The Chuck). I like the idea of the Energy Brand returning to Hamilton, and if programmed well I would be interested in seeing the brand return, replacing the remaining Fresh stations as well as Jump in Ottawa. Jump has a syndicated morning show based out of Seattle. I would think that if Jump and other Fresh stations turned into Energy you would see the morning show of Brooke and Jubal leave. I would expect that the energy network would have a live local morning and afternoon show. Then middays and evenings and weekends, as well as specialty programming, could be syndicated by region. Meaning London, Hamilton, Barrie, Peterborough could be handled as one region, and Kingston, Cornwall and Ottawa the other region. Jump has the staff in place to do a local morning and afternoon show, and midday host Dayna B is also on Fresh Kingston, and the evening show host at Jump Mr D is on Fresh Cornwall. Leeanne Whitehouse does the evening show at Fresh London, Kingston and Barrie. If Corus was to make the change and do an Energy network no jobs would have to be cut. All the music outside of the am and pm drive shows could be programmed the same and the hosts could be responsible for the live content across 3 or 4 energy stations.
I have heard for the last several months that Tucker and Maura were on the list for Fresh Hamilton before the plan to make the change. Hiring them is a huge step for strengthening Energy as a powerhouse station. They had a huge following who were extremely upset when Virgin axed the show in fall. Lets hope that this station is the turnaround that is needed at 95.3 and potentially other Fresh stations and Jump as well.
Published on March 26, 2019 at 9:10 pm by Brian Cook
---