Vernon's NEW 107.5 Beach Radio has now launched!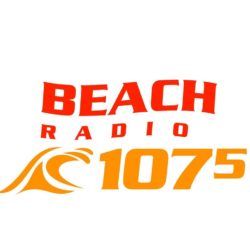 December 14, 2017
NEWS RELEASE
Vernon's number one choice for radio is growing again!
Introducing…Vernon's NEW 107.5 Beach Radio playing the greatest hits of the 80's and 90's
107.5 is already Vernon and the North Okanagan's 'big', full-service radio station with a large, qualified audience.  Today we are building upon our continued service to the community, commitment to local news and sports by focusing our music on the most popular music of the 80's 90's and early 2000's.  
Beach Radio will play artists like Bon Jovi, Bruce Springsteen, Queen, AC/DC, Michael Jackson, Tom Petty, and much more.  It is sure to be Vernon's #1 pre-set in the car; you won't be able to help yourself!   Couple this with the best and most experienced radio personalities, local news updates presented by experienced news anchors, award winning community service and play by play coverage of the BCHL's Vernon Vipers.
And there's more!   Vernon's NEW 107.5 Beach Radio is returning to our original call sign: CJIB.  Since the station launched in 1947 the name CJIB was synonymous with radio excellence and was known across the province as a leader in information, programming and community service.  The entire team at Vernon's NEW 107.5 Beach Radio is committed to upholding this tradition.   
As Vernon's original radio station, we are committed to producing entertaining and informative radio for our listeners; great service to our community and results for our advertisers.  We are the biggest broadcast team in the city and we remain fully committed to this community.  To the listeners and advertisers in Vernon and the North Okanagan we say THANK YOU for making us #1 for over 70 years!
We invite everyone to tune in to Vernon's NEW 107.5 Beach Radio!
Sincerely,
Karl Johnston (General Manager) Bryan Ford (General Sales Manager)   Russell James  (Program Director)  Shawn McCleary (Assistant Program Director)
Published on December 14, 2017 at 12:19 pm by Voice Over
---