Beach Radio 103.1 in Kelowna takes to the airwaves…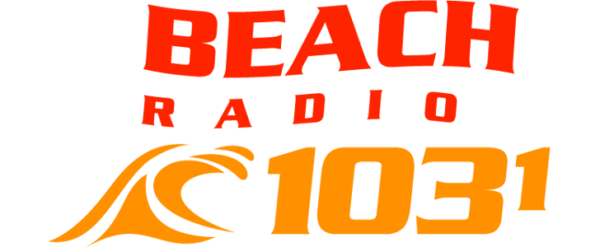 It happened at 12Noon today, Pattison Kelowna group flipped Q103 to 103.1 Beach Radio.  80s and 90s format.
Her name is Charlee Morgan, formerly of up! Edmonton and now she's on Kelowna radio…
The secret is out!!! Kelowna's got a NEW radio station. 103 1 Beach Radio.. I'm honoured to be heard on the evening show starting tonight and weeknights 6 -10 (BC time), You can listen online by clicking our website!www.beachradiokelowna.ca
http://www.beachradiokelowna.ca/
NEWS RELEASE
October 20, 2017
Kelowna's NEWEST Radio Station is ON THE AIR!
Kelowna's NEW 103‐1 Beach Radio is officially on the air… playing the greatest hits of the 80's and
90's… non‐stop, with fewer commercials and more music than any other Kelowna radio station.
Beach Radio will play top artists like Bon Jovi, The Cure, AC/DC, Michael Jackson, Tom Petty, and much
more. "I believe this will be Kelowna's new # 1 pre‐set in the car," says Program Director Russell James.
"I apologize in advance to the bosses, there will be some people late for work, getting out of the car will
be difficult!"
Besides the best music in Kelowna, Beach Radio has also launched with the best radio personalities,
local news updates presented by experienced news anchors and an unprecedented marketing
campaign.
"The Central Okanagan is home to more than 30 public beaches although none of them play music…
until now. We are now officially the communities 31st beach… the fun one that plays the greatest hits of
the 80's and 90's" says James.
The change from Q103.1 to the new and improved 103.1 Beach Radio followed extensive market
research and conversations with hundreds of real radio listeners in Kelowna and West Kelowna.
"They told us too many stations play the same new music and they play those same songs over and over
again," stated Karl Johnston, General Manager. "We're not alone in hearing this; recently, Castanet
announced plans for an oldies/news and talk radio station with music from the 60's & 70's. We wish
them well, but we believe the audience we identified is much bigger," added Johnston.
"Listeners told us they wanted something exciting, something that reflects their lifestyle in Kelowna,"
says James. "Stations like Beach Radio have taken cities like Vancouver, Calgary, and Edmonton by storm
and if you ask anyone the 80's and 90's is the "go to" choice for big familiar songs," James added.
"We believe life is better on the Beach," says Johnston, inviting radio listeners in Kelowna to "come over
to the Beach" and give the station a try.
The NEW 103.1 Beach Radio is part of the Jim Pattison Broadcast Group.  Along with sister station Power
104, we are Kelowna's 'original' radio stations, serving the central Okanagan for 86 years!
The NEW 103.1 Beach Radio can be heard at 103.1FM and online at BeachRadioKelowna.ca
For more information please contact:
Karl Johnston, General Manager   250.762.3331 or 306.961.1062 c
Russell James, Program Director  250.762.3331 or 604.318.3163 c
Published on October 20, 2017 at 1:10 pm by Michael Easton
---