Updates to some radio news
New morning show at Z95.3 is Z mornings with Ruby and Leslie. David Cruise joined z95.3 in 2014 and has returned back home to Ottawa, and he is still with Newcap and I have heard he will be fill in shifts at Live 88.5 and Hot 89.9
The Peak will launch the full new lineup starting July 17th, with Tyler and Lynch finishing up at X92.9 Calgary June 30. The new lineup at X will launch on July 4.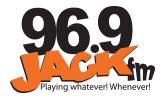 Rumour has it a new lineup could be announced as early as next week for a revamped Jack FM, and Jack Calgary has applied to remove a condition of license that states the licensee shall devote at least 90% of musical selections from content category 2 (pop music) released before January 1, 1981, leading to speculations at both stations that format changes will happen.
Interesting times in Vancouver radio as Craig MacEwan was announced as Program Director at Sportsnet 650, and word is Rogers has been negotiating with talent from TSN radio except for Bro Jake and possibly not Bob the Moj Marjonovich. Its expected the change will take place from CISL650 to Sportsnet either just before or after the Labor Day long weekend. When the change happens, what is going to happen at TSN 1040 and 1410?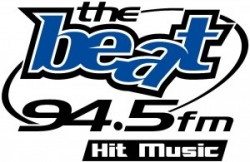 Could Vancouver see the return of The Beat? When Astral brought the Virgin Radio branding to Canada in 2008 it was highly speculated that the contract was a 10 year agreement. Mix 99.9 Toronto changed to Virgin on August 25, 2008, meaning the 10 year agreement will be ending in 2018. Will Bell renew the license or change them back to what they were previously? It may not make sense to flip them all as last year Bell rebranded Halifax's the Bounce to Virgin, and flipped Kitchener's Kool FM to Virgin.
Newcap earlier this year applied to remove the condition of License that requires them to play 15% Category 3 music on LG104.3. That means that they would be able to remove the blues from the late evenings. Word is they will make changes to the on air lineup and bring in a full complement of on air talent.
Published on June 12, 2017 at 7:34 pm by Brian Cook
---