The Peak Welcomes Tyler and Lynch to mornings in Vancouver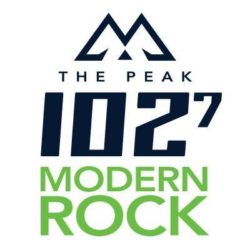 Press Release
102.7 THE PEAK (CKPK) in Vancouver ( a division of the Jim Pattison Broadcast Group) is pleased  to announce that our new morning show will be hosted by Tyler & Lynch who join us from X92.9 in Calgary. Tyler and Lynch come to Vancouver after three successful years together as a highly rated morning team in that market.
"Lynch" as he is known in the radio industry was also music director in Calgary and won MD of the year at Canadian Music Week 5 times! In 2016 Tyler won the Alan Waters "Young" broadcaster of the year award and the WAB (Western Association of Broadcasters) Leader of Tomorrow award.
Tyler and Lynch will host the morning show on 102.7 THE PEAK followed by a brand new line up featuring Jason Manning in the midday, James Sutton and Casey-Jo in the afternoon drive and Clinton Herman bringing it home on the evening show.
As Vancouver's only Modern Rock radio station we're very excited to bring Tyler & Lynch and their brand of humor to the Vancouver morning commute and we're just as excited about the new line up of hosts on 102.7 THE PEAK!
For more information Contact:
Ross Winters
Director of Programming
Jim Pattison Broadcast Group
[email protected]
Published on June 2, 2017 at 3:16 pm by Brian Cook
---