Print Topic - Archive
Puget Sound Radio / Today in Broadcast History / SATURDAY in Broadcast History .. Nov. 12th
Posted by: boredop, November 12, 2011, 6:06am
Saturday November the 12th
ON THIS DAY in 1911
,
jazz trumpeter Buck Clayton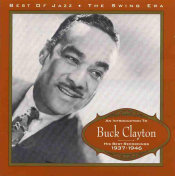 was born Wilbur Dorsey Clayton in Parsons, Kansas. He played with Duke Ellington, Count Basie and Jazz At The Philharmonic; arranged for Benny Goodman, Harry James & Basie. Buck died Dec 8, 1991 at age 80.

On this day in 1917, singer Jo Stafford was born in Coalinga Calif.

As a member of The Stafford Sisters she had a gig at LA radio station KHJ, then joined The Pied Pipers, who became part of the Tommy Dorsey performing family. Her solo hits include Shrimp Boats Are A-Comin', Jambalaya, Long Ago and Far Away, You Belong to Me, & Make Love to Me. She died July 16 2008 at age 90.

On this day in 1920, actor/director Richard Quine was born in Detroit. He directed TV series The Mickey Rooney Show, Hec Ramsey & Project UFO, as well as hit movies How to Murder Your Wife, Bell Book & Candle, and Sex & the Single Girl. In poor health & depressed Quine fatally shot himself Jun 10, 1989 at age 68.

On this day in 1922, Oscar-winning actress Kim Hunter


was born Janet Cole in Detroit. Her Academy Award was for 1951's Streetcar Named Desire. On TV she repeatedly appeared on Playhouse 90, The Edge of Night and All My Children. Her last gig was on TV's The Education of Max Bickford, before her fatal heart attack Sept 11, 2002 at age 79.

On this day in 1925,
jazz trumpeter Louis Armstrong recorded My Heart, launching a career that brought him worldwide fame.

On this day in 1931, Abbey Road recording studios opened in London.

On this day in 1936, the first TV gardening show was aired by the BBC.. "In Your Garden" with Mr Middleton. (Some sources give the date as Nov. 21, 1936.)

On this day in 1941, Hot Lips Page performed the vocal for Artie Shaw's very long and very slow version of St. James Infirmary on RCA Victor.

On this day in 1947, pioneer radio station KPO San Francisco (680 AM)


heard all over the West Coast, changed its call letters to KNBC (now KNBR.)

On this day in 1953, a US District Court judge ruled that the NFL did have the right to black out TV home games.

On this day in 1954, 17-year old Red Robinson worked his first shift at Vancouver radio station CJOR, and was soon playing the early releases of Elvis, Bill Haley & Buddy Holly. He is recognized as the first deejay in Canada to regularly play rock 'n' roll.

On this day in 1955, Fats Domino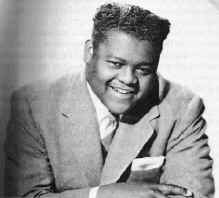 was named the favorite Rhythm & Blues artist in Billboard's annual DJ's Poll. In the same poll Chuck Berry was named the most promising artist.

Also in 1955, Billboard introduced its "Top 100" pop singles chart. The debut Number One was the Four Aces' "Love Is A Many-Splendored Thing."

On this day in 1957, Johnny Cash cut his next single at the Sun Studio in Memphis : "Ballad Of A Teenage Queen" b/w "Big River." It would top the country charts for ten weeks and top out on the US pop singles list at #14.

On this day in 1960, CJAY-TV Winnipeg signed on to Channel 7 as the city's first privately owned television station. It became CKY TV in 1973.

On this day in 1962, character actor Sid Tomack, who played neighbour Gillis on TV's "Life of Riley", and boyfriend Al on "My Friend Irma", died at age 55 of a heart malady.



On this day in 1964, Shirley Ellis recorded her own composition "The Name Game." Within months it peaked at #3 on the Billboard Hot 100.

On this day in 1965, Velvet Underground made their live debut when they played at Summit High School, New Jersey. The band was paid $75 for the gig.

On this day in 1966, the song "Poor Side of Town" by
Johnny Rivers


topped the charts. And The Monkees' debut album started a 13-week run at No.1 on the Billboard album chart, selling over 3 million copies in three months.

That same day in 1966, Donovan's "Mellow Yellow" was released.


Still in 1966, the iconic band not yet known as The Grateful Dead played a dance put on by the Hell's Angels at San Francisco's Sokol Hall. It was one of their last appearances under the name Warlock.

On this day in 1968, Jimi Hendrix' third album, "Electric Ladyland," caused controversy in the UK over the cover, which featured the singer/guitarist surrounded by 19 naked women. A major British music chain refused to stock it. The North American version on Reprise had been released with Hendrix alone on the cover.



On this day in 1969, NBC aired The Supremes and The Temptations' second joint TV special, "G.I.T. On Broadway." The G.I.T. in the title stands for Gettin' It Together. The show consisted of both groups performing show tunes.

On this day in 1970, The Doors were in New Orleans playing what would prove to be their final concert with Jim Morrison as lead singer.

On this day in 1979, Kenny Rogers began filming the CBS-TV movie "The Gambler," based on his 1978 hit song of the same name. The movie eventually spawned four sequels.

On this day in 1980, Bruce Springsteen


earned his first number-one album, with "The River."

Also this day in 1980, John Lennon's Starting Over, from his "Double-Fantasy" album, was released. John and Yoko were seen kissing on the record cover.

On this day in 1983, singer Lionel Richie


began the first of four consecutive weeks at the top of the music charts as All Night Long (All Night) became the most popular song in North America.

That same day in 1983,
the Vancouver group Loverboy's 'Queen of the Broken Hearts' peaked at #34 on the Billboard pop singles chart.

On this day in 1984, Madonna released her sophomore album, "Like A Virgin." It became the Material Girl's biggest seller. The title track spent six weeks at No. 1 on Billboard singles chart.

Also that day in 1984, Paul McCartney released "We All Stand Together."

On this day in 1987, at his 'comeback' concert in Los Angeles, authorities arrested Sly Stone over nonpayment of child support.

On this day in 1988,
"Rattle and Hum", the album by U2,


started a six-week run at the top of the U.S. album charts.
YouTube presents U2 "with or without you"
http://www.youtube.com/watch?v=P8SPeR60lRI

On this day in 1990, actress Eve Arden,


forever beloved as English teacher Our Miss Brooks on both radio & TV, died at 82 due to arteriosclerosis.

Also this day in 1990, actor
Dave Willock


died at age 81 due to complications from a stroke.
He'd played Tugwell, the star's nephew on NBC radio's Jack Carson Show, and had recurring TV roles on the series Boots & Saddle, and The Beautiful Phyllis Diller Show, plus a myriad of guest roles.

Still this day in 1990, Ron Wood of the Rolling Stones broke both his legs after his car crashed on the M4 motorway near London. Wood was trying to wave other cars past his when he was run over.

On this day in 1991,
a red letter day for the cast of the TV series "Full House" as the 100th episode was aired, in which the twins were born.

Also in 1991, talk show host Oprah Winfrey testified in Washington D.C. in favor of a bill aimed at making sure convicted child abusers aren't hired to take care of children.

Still in 1991, Bryan Adams' 'Can't Stop This Thing We Started' made it to #1 on the Billboard hit singles list.



On this day in 1993, superstar Michael Jackson called off his forthcoming world tour, explaining that he had a dependence on painkillers.

On this day in 1996, Jonathan Schmitz, a guest on "The Jenny Jones Show," was convicted of second-degree murder for shooting Scott Amedure, a gay man who'd revealed a crush on Schmitz during a taping of the program. (Schmitz was later sentenced to 25 to 50 years in prison.)

On this day in 1997, American singer & keyboard player Billy Preston was jailed for three years for possessing cocaine.

Also in 1997, singer Carly Simon was hospitalized with breast cancer, for which she underwent surgery in both both '97 & '98.

On this day in 1998, Madonna
drew the best female and the best album ("Ray of Light") honors at the MTV Europe Music Awards in Milan.

On this day in 1999, British rock star Gary Glitter pleaded guilty in England, to 54 counts of taking and possessing indecent photographs of underage children. He was sentenced to four months in jail.

On this day in 1999, ex-Cheers & Becker star Ted Danson received a star on the Hollywood Walk of Fame.



On this day in 2000, Destiny's Child started an eleven week run at No.1 on the US singles chart with 'Independent Women Part 1.' The song first appeared on the soundtrack to the 2000 film Charlie's Angels.

Also in 2000, LeAnn Rimes sued Curb Records to void a contract signed by her parents on her behalf in 1995.

On this day in 2002, die-hard Beatles fans were enraged after Paul McCartney altered the song writing credits on his 'Back In The US 2002' album, changing them to McCartney and Lennon from Lennon and McCartney.

On this day in 2003, actress & labor activist Penny Singleton,


forever immortalized as Blondie in the movies & on radio, who was the voice of Jane Jetson on TV`s The Jetsons, died at age 95 after a stroke.

Also this day in 2003, actor Jonathan Brandis,


who was star of Steven Spielberg's TV series SeaQuest DSV, committed suicide by hanging at age 27.

Still in 2003, Courtney Love pleaded not guilty to drug charges stemming from an October 2nd arrest. She made a long, almost incoherent statement in a Beverly Hills courtroom.

On this day in 2004, the funeral of BBC's legendary DJ John Peel took place in Suffolk, England. He had suffered a fatal heart attack two weeks earlier at age 65, while on a working vacation in Peru.

Also in 2004, Rod Stewart and the Rolling Stones lost separate court cases. The Stones, who asked a London High Court for an audit of their former record label, Decca Music Group, were sent to arbitration, while Stewart was ordered to return a $780,000 advance he received for a cancelled tour.

On this day in 2005, Paul McCartney became the first musician to broadcast live music into space when a segment of his Anaheim concert was beamed, via NASA, to the International Space Station 220 miles above the Earth.



Also in 2005. Foo Fighters made their fourth
appearance as musical guests on NBC's Saturday Night Live.

On this day in 2006, AC/DC frontman Brian Johnson was involved in a car accident while competing in the finale of the U.K. reality-TV series The Race in Northamptonshire. Johnson's vehicle clipped the rear of a race car driven by R&B singer Ms. Dynamite, who was sent to hospital, while the uninjured Johnson went on to win the contest.

On this day in 2007, Bruce Springsteen made a post-Veterans Day visit to Walter Reed Army Medical Center in Washington, D.C. Injured military personnel were guests at a Springsteen concert that evening.

On this day in 2008, Mitch Mitchell, the British drummer with the Jimi Hendrix Experience, was found dead in his Portland Oregon hotel room aged 61.



Also in 2008, Led Zeppelin's Robert Plant was a winner at the 42nd annual CMA Awards in Nashville. Plant and his "Raising Sand "collaborator Alison Krauss won Musical Event of the Year honors for their rendition of the Everly Brothers' "Gone Gone Gone (Done Moved On)."

On this day in 2010, Jackson Browne, Patti Smith, Cyndi Lauper and Aimee Mann were among the musicians participating in a John Lennon tribute concert at New York's Beacon Theatre, to benefit music education for the underprivileged.


Today's Birthdays:

Actor Richard Venture (Law & Order, Days & Nights of Molly Dodd, Street Hawk) is 88.

Record producer Bob Crewe (Music to Watch Girls By) is 80.

Actress Mary Louise Wilson (One Day at a Time, The Thorns, All My Children) is 79.

Actress Ann Flood (The Edge of Night, As the World Turns, All My Children, Search for Tomorrow, One Life to Live) is 77.

Rhythm-and-blues singer Ruby Nash Curtis (Ruby and the Romantics) is 72.

Actor-playwright Wallace Shawn (Gossip Girl, Crossing Jordan, Clueless) is 68.

Singer Brian Hyland is 68.

Rhythm-and-blues singer Jimmy Hayes (Persuasions) is 68.

Organist Booker T. Jones of Booker T. and the MG's is 67.

Sportscaster Al Michaels (Monday/ Sunday Night Football) is 67.

Toronto-born singer-songwriter Neil Young is 66.

Rock musician Donald "Buck Dharma" Roeser (Blue Oyster Cult) is 64.

Country singer Barbara Fairchild is 61.

Actress Megan Mullally (Will & Grace) is 53.

Actor Sam Lloyd (Scrubs) is 48.

Toronto-born actor Alex Carter (CSI, Black Harbour) is 47.

Rock musician David Ellefson is 47.

Actor Sam Lloyd (Scrubs, Desperate Housewives) is 44.

Actress Tamala Jones (Castle, For Your Love) is 37.

Actress Lourdes Benedicto (V, The Nine, 24) is 37.

Actress Angela Watson (Step by Step) is 37.

Singer Tevin Campbell is 35.

Actress Ashley Williams (Good Morning Miami, How I Met Your Mother) is 33.

Actress Cote de Pablo (NCIS) is 32.

London Ont.-born actor Ryan Gosling (Young Hercules, Breaker High) is 31.

Bassist Chris Huffman of Casting Crowns is 31.

Actress Anne Hathaway (Get Real) is 29.

Pop singer Omarion is 27.

Actress Macey Cruthird (Hope and Faith) is 19.


Chart Toppers - Nov. 12

1944
I'll Walk Alone - Dinah Shore
Dance with a Dolly - The Russ Morgan Orchestra (vocal: Al Jennings)
How Many Hearts Have You Broken - The Three Suns
Smoke on the Water - Red Foley

1953
Vaya Con Dios - Les Paul & Mary Ford
You, You, You - The Ames Brothers
Ebb Tide - The Frank Chacksfield Orchestra
I Forgot More Than You'll Ever Know - The Davis Sisters

1962
He's a Rebel - The Crystals
Big Girls Don't Cry - The 4 Seasons
All Alone Am I - Brenda Lee
I've Been Everywhere - Hank Snow

1971
Maggie May /Reason to Believe - Rod Stewart
Theme from Shaft - Isaac Hayes
Imagine - John Lennon Plastic Ono Band
Here Comes Honey Again - Sonny James

1980
Woman in Love - Barbra Streisand
Lady - Kenny Rogers
The Wanderer - Donna Summer
On the Road Again - Willie Nelson

1989
When I See You Smile - Bad English
Blame It on the Rain - Milli Vanilli
(It's Just) The Way that You Love Me - Paula Abdul
Burnin' Old Memories - Kathy Mattea

1998
Thank U - Alanis Morissette
One Week - Barenaked Ladies
My Favorite Mistake - Sheryl Crow
Wide Open Spaces - Dixie Chicks

2007
Apologize - Timbaland featuring OneRepublic
Stronger - Kanye West
Bubbly - Colbie Caillat
Don't Blink - Kenny Chesney
Print page generated: December 7, 2016, 4:17pm